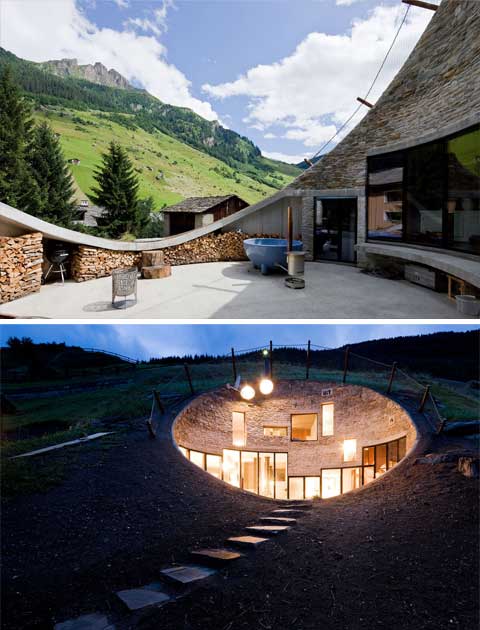 Wow, this
house i
s truly phenomenal! 'One of the era's
modern
masterpieces' they call it, and they are absolutely right. This contemporary
mountain
cabin sits among wooden chalets deep in a narrow valley, at 4,100 feet, in the magnificent Swiss Alps.
As opposed to the traditional Swiss style, this 1,700 sq. ft. villa features a more experimental, almost industrial feel combined with an approach of integrating architecture into the landscape.
This unconventional form of building keeps the views open, without obstructing the landscape, while still providing privacy. The entrance to the villa is trough a traditional bi-level barn, which is connected to the house by a long concrete tunnel.
"In preparing the site, local builders excavated 36 feet into the side of the hill and poured reinforced concrete retaining wall. They then built a simple shoe box, 52 feet wide, 26 feet deep, and two and a half stories high, and closed the volume with a concave front. This approach yielded a protected patio and a large facade with ample opportunities for apertures."
The seemingly random arrangement of the triple-glazed windows reflects the different levels inside. Common areas look out onto the patio and views of the valley beyond. An avalanche net protects against falls.
Inside, materials like concrete and oak combine with dutch interior design, creating a modern yet inviting living spaces.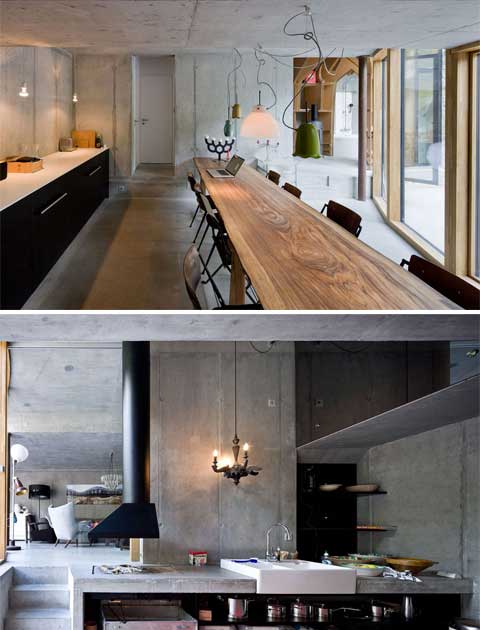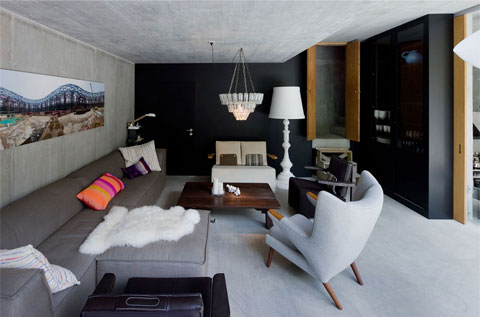 Ground floor spaces open up to the patio and are full of light, while the upper bedrooms, connected by a long stepped corridor that runs along the retaining wall, feel very protected, almost cave-like. If you're interested, the villa serves as a rental, offering enough room for up to 10 people.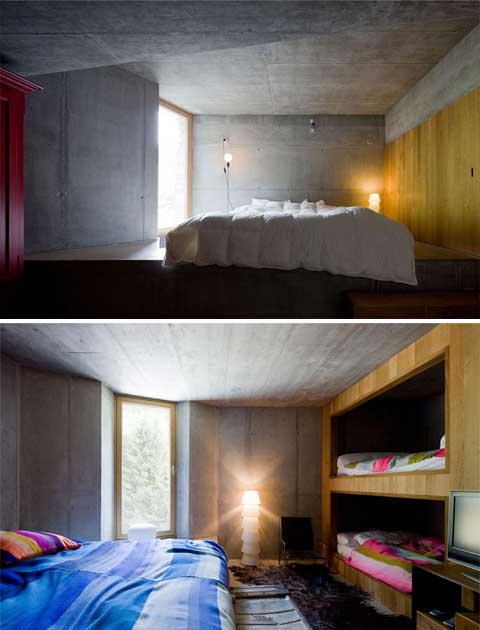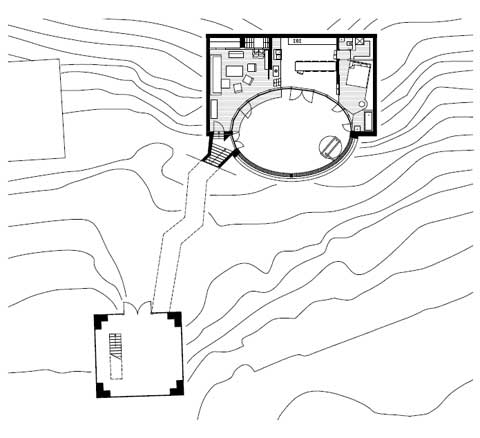 * More info at Villa Vals