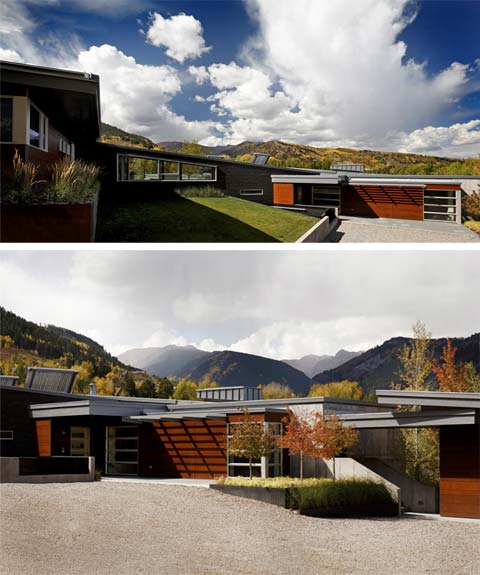 This
beautiful home
sits on a sloped 1.75-acre site, wedged between steep avalanche fields beneath Shadow Mountain and overhangs Castle Creek below. Building on a sloped angular site, with expansive views and full-day sun and avalanche exposure, was a challenge. In my opinion, the architects did a terrific job in creating a
modern home
that reflects the different angularities of its surroundings.
The project itself is huge in scale, unifying a 10,600 sq. ft. residence, separated into various living spaces: service, private and public. Since the house sits on an exposed site in proximity to the entrance to Aspen, its massing and scale were toned down, making it seem smaller than it actually is.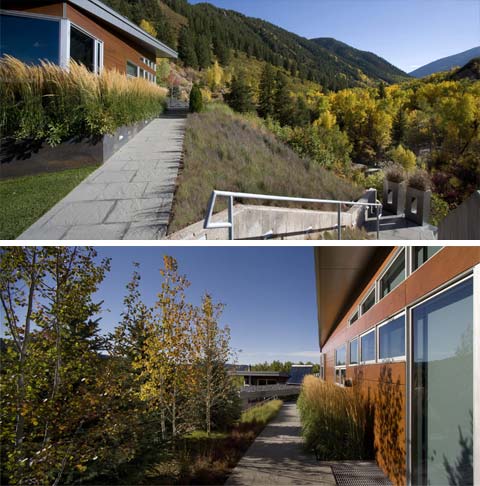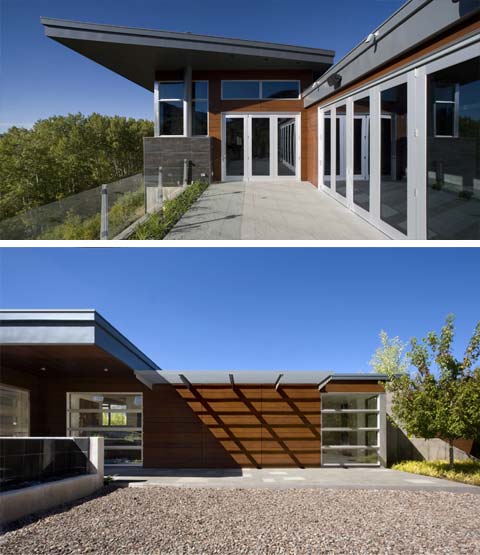 Outside, the house features several exterior spaces in the form of terraces, gardens and decks, while capturing specific views. The roof and eave projections not only serve as shading canopies, but also deflect the sound of the river below into the interiors.
In addition to the overall modern look, some features simply cannot be ignored, like the stunning
outdoor fireplace
design and indoor pool.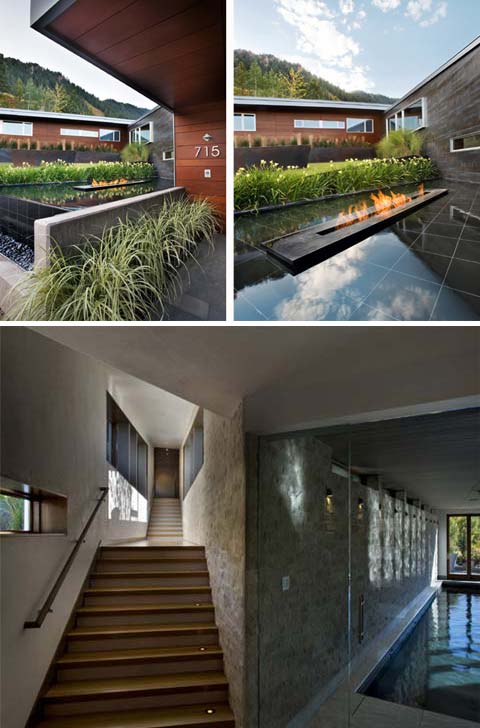 Inside, the house is contemporary and inviting, featuring large open spaces cleverly planned and designed. Various materials were used, such as Prodema board, porcelain tiles, formed concrete, galvalume flashing/roofing and both aluminum clad and mahogany windows/doors.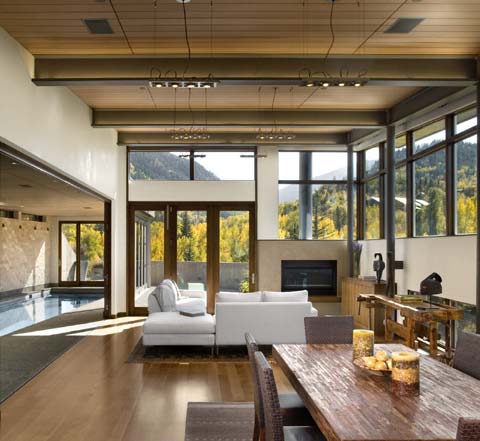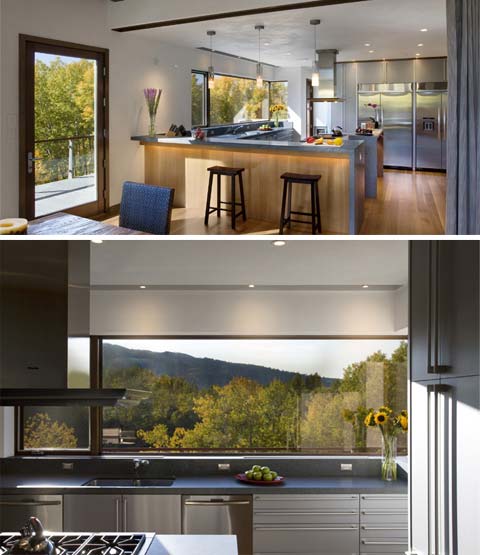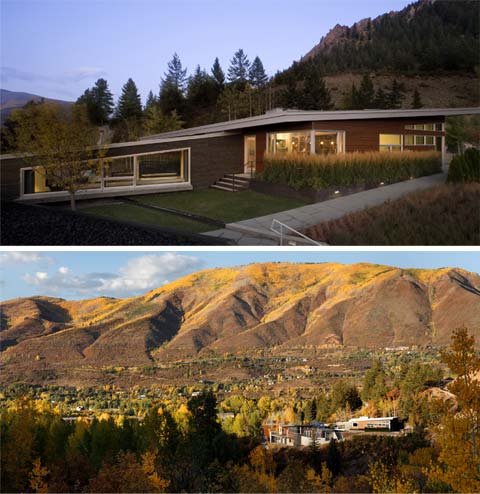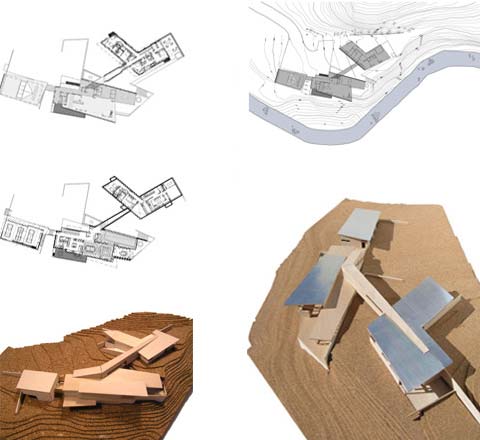 * More info at Studio B Architects