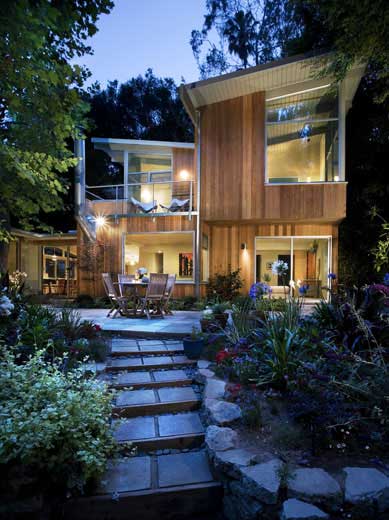 Here's a lovely renovation of the Korman family home in Brentwood, California. The original, a 50's 1,700 sq. ft. ranch house, has been beautifully remodeled and a second story extension has been added.
The house is situated at the bottom of a wooded canyon, making it difficult to access it from the street. The new design saves the owners a bit of leg work via a new incorporated bridge to an entrance at the second floor addition. The room layout on the lower level has been transformed into two large rooms for the children.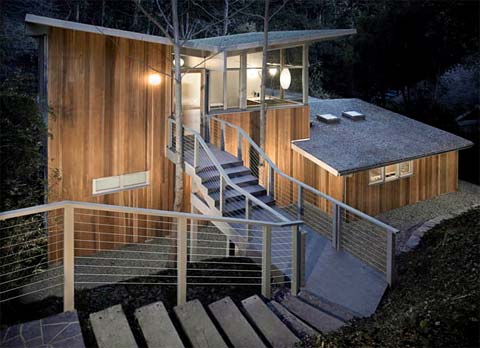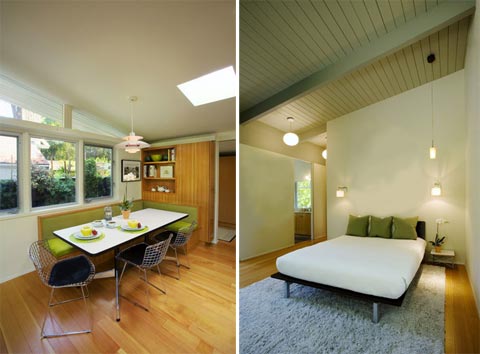 Capturing as much natural light as possible has been solved with a butterfly roof structure and high clerestory windows for the second story addition. Skylights were added in the kitchen and over the fireplace, and all bedrooms face patios or decks with sliding glass doors that blend indoor and outdoor spaces.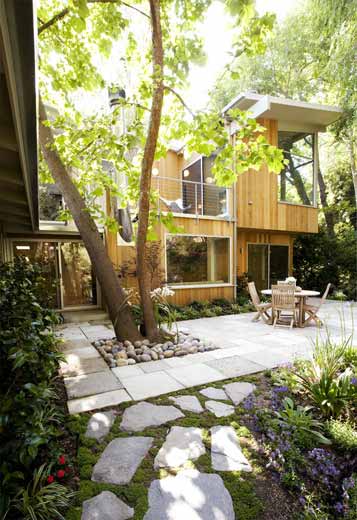 The new house is clad in new growth cedar tongue and groove siding with a roof covered in slate green gravel. flooring and cabinets are made from Douglas fir and tiles are either recycled or made of glass.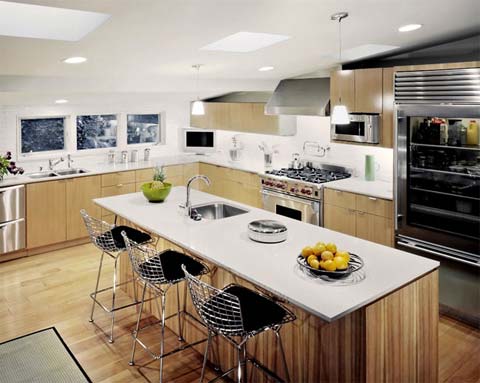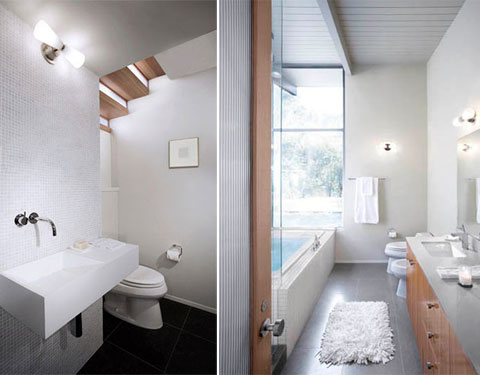 I love this bedroom… Warm and cozy yet spacious and airy with lots of natural light. The fireplace is beautifully incorporated in the layout of the room and the sitting nook on the corner is perfect for lounging with a good book.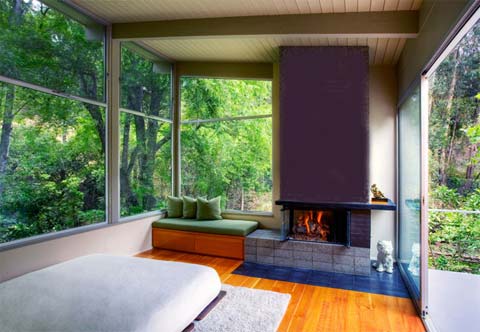 * All images courtesy of Cory Buckner Architects