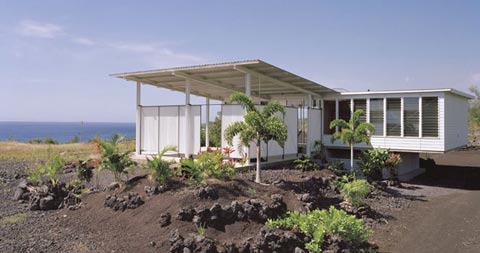 With a couple of Lavaflow houses up his sleeve, San-Francisco-based Architect Craig Steely knows a thing or two about navigating the execution of modern homes in remote Hawaiian areas as well as designing for the extreme climate of the region.
Located on a cliff above the ocean in Hawaii's Big Island, Lavaflow 2 is a 1,400 sq.ft.
small house
made from cantilevered concrete slab with steel framing enclosing a glass louvered living area. The glass louvers wrap the entire building, allowing fresh air to flow while dampening sunlight and shedding rain.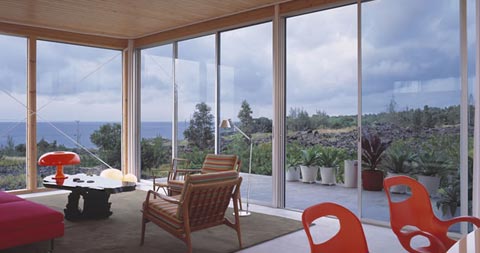 I love the modern interior design of this compact summer house, full of color and style.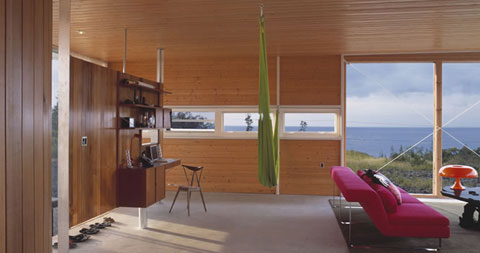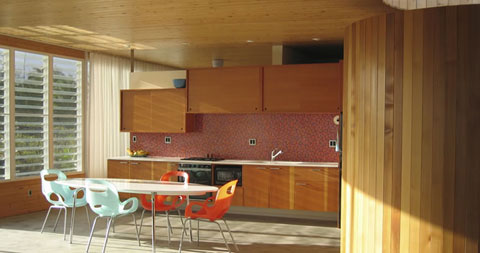 At night, the shape of the structure and its isolated location make the house seem like a glowing lantern.
Link