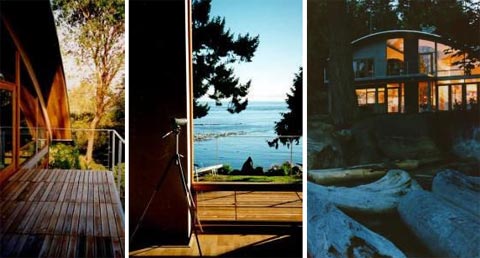 Set back into a hillside in Galiano Island, BC, Canada, the MacAllen House offers exceptional seaside views combined with open living spaces defined by enclosed private rooms and structural elements. The prominent architectural elements include a beautiful curved roof, a bridge connecting to the guest bedrooms and a massive stone fireplace.
The granite stone hearth is at the center of the house, supporting it physically and organizing it spatially. The stone hearth and changes in ceiling height serve to define spaces for kitchen, dining and living.
Salvaged wood from an old cabin on site was used to make wardrobe cabinets for the guest rooms, interior doors and a bridge to the guest bedrooms.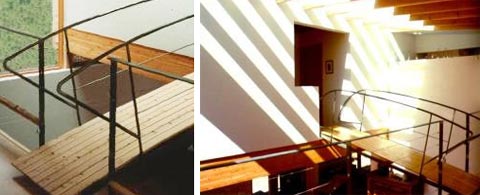 Link