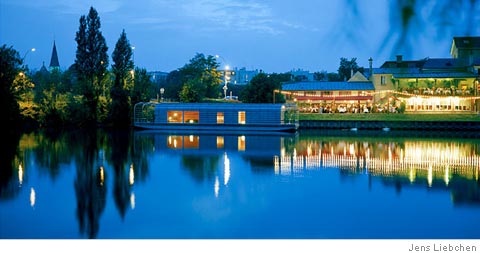 Maison Flottante or The Floating House is a 23 meters long barge, commissioned by the Cneai national contemporary art center for publication, to be used as a studio for its resident artists and authors.
Created by designers Ronan & Erwan Bouroullec along with architects Denis Daversin and Jean-Marie Finot, the Floating House is a reference to the laundry boats that dotted the river Seine until the early 20th century.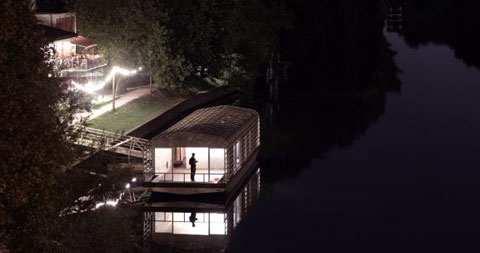 It is currently floating in a picturesque landscape next door to the restored Maison Fournaise, a restaurant and museum located on the ÃŽle des Impressionnistes in the Seine in Chatou, west of Paris.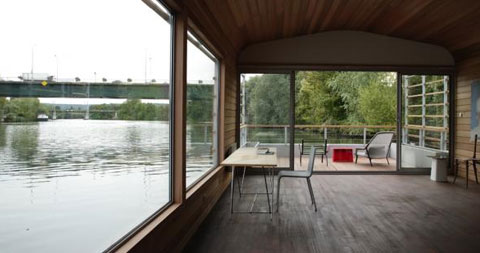 With just under 1,000 sq.ft. of living space plus a spacious deck, the sleek, aluminum-skinned structure is wrapped with a wooden trellis, which one day will be covered with plants, integrating the house with the landscape of the shores and providing further intimacy for its residents.
The interior red cedar walls provide a playground for light and water reflecting off the large waterfront windows, creating the perfect ambiance for creativity and imagination.
Link