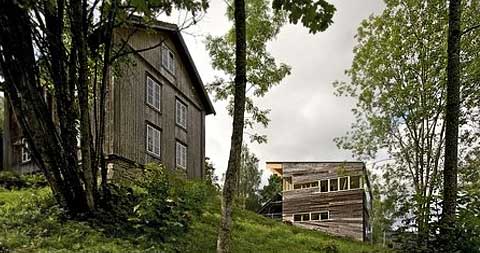 Nestled in an abandoned farm overlooking lake Mjøsa in Norway, this small structure is a
modern home
for two historians and their children. After tearing down the existing barn on the farm (due to rotten main structure), its 100 years old cladding have been reused as exterior cladding and terraces for the new house.
This family home is approx. 150 sq. meters. It's made of wood and wooden plywood, windows are lined with aluminum and the ground floor is exposed, polished concrete. It is highly insulated with a water based floor heating combined with a wood burning stove, using firewood from the nearby woods.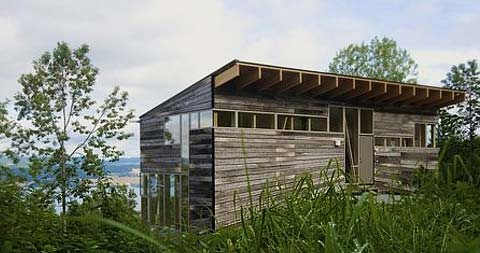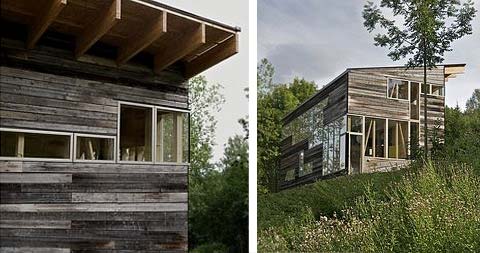 The contemporary interior space is designed to open up towards the lake to the north. Above, there is a children's loft, below the parent's part. The main section rises towards the south to allow for the low winter sun to enter the building. The glazed and lofty winter garden works as a heat collector in winter and a heat buffer for the rest of the house during summer.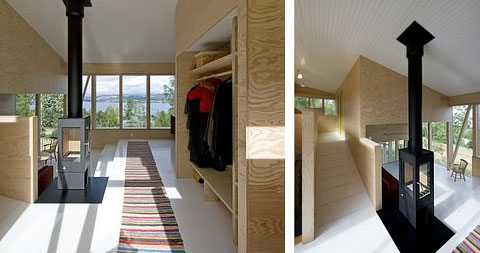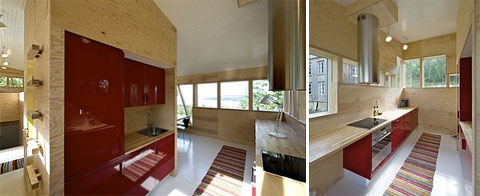 Link