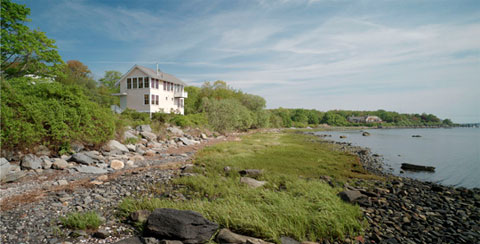 A narrow strip of land doesn't mean you need to give up your dream home. Take this small house for example, it sits between a road and the shoreline, raised above ground, in an area prone to flooding on New England's eastern shore. It's an expanded version of the fishing shack, standing as a stark contrast to large McMansions scattered in the area.
Planning of this charming private residence takes full advantage of its location and ocean side views, where open rooms are located on the water view side while passages, utility, bath and other serving uses are located on the street side.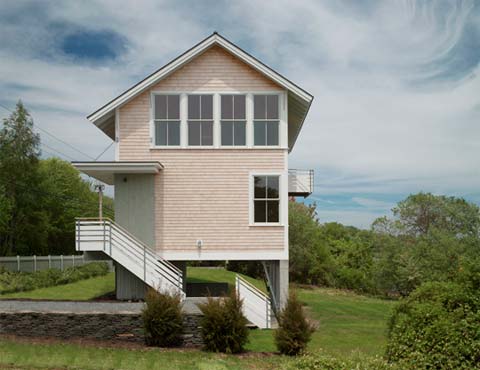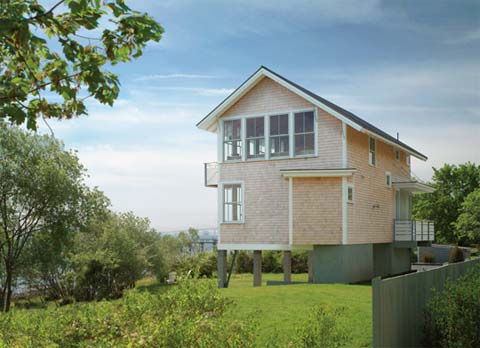 This compact 1,440 sq. ft. home is both efficient and low maintenance, featuring two bedrooms and a main hall with a kitchen, dining and living areas. The design is simple and pure, yet an inch of this remarkable view has not been wasted. Just look at this space… If it were mine, i would never leave. To me, it is so magical, even the word 'Serenity' cannot begin to describe it…
…and the kitchen is simply the perfect space for cooking … I mean, who wouldn't want to stay there all day long, cooking fresh seafood or baking Brioche and other home-made goodies.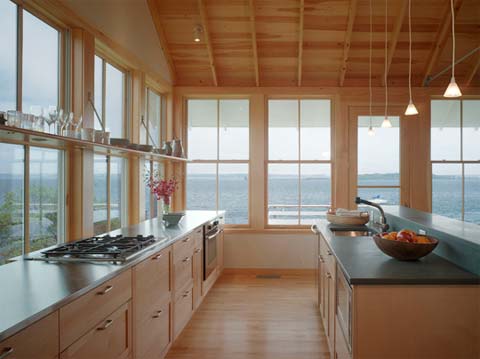 * All images courtesy of Estes/Twombly Architects