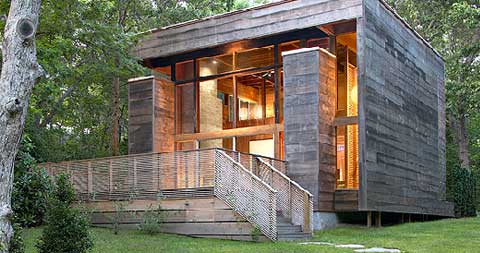 This 1,500 sq. ft. vacation home sits on a half an acre lot in New York. The
house
is cladded inside and out in 12" wide cypress boards, which give it a straightforward box-like simplicity.
By using a constrained material palette and reusing salvaged parts of the original home, 35 years late, the house has been renovated and extended by Bates Masi Architects, the same firm who originally designed it.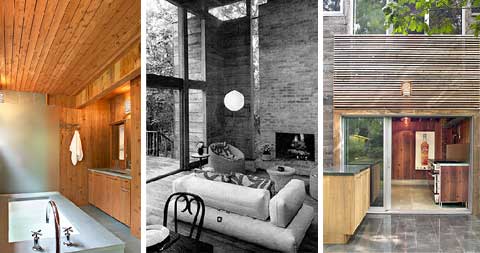 The carefully detailed design of the staircase seems simple yet perfect. I love the vertically long glass window facing the stair, bringing ample of natural light which overflows to the living room via a wooden
screen divider
.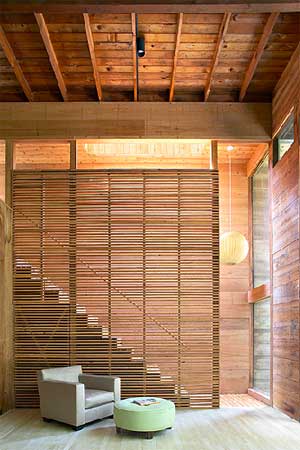 The new
extension
of the house seamlessly combines with the old, while the natural patina color complements the overall structure of this
beautiful holiday home
.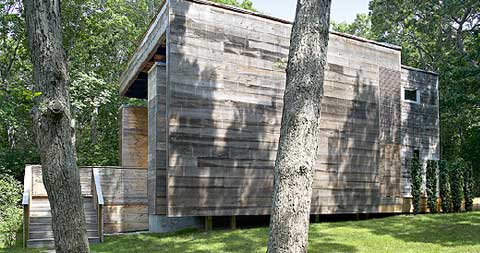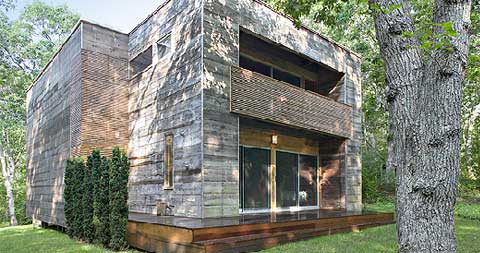 Link