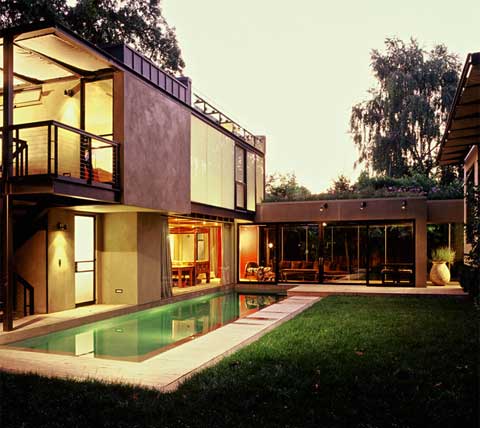 Designed
by Bellomo Architects, this
home extension
combines different materials – wood, various types of glass, and concrete – that change at different times of day, depending on the color of the light. The completed structure surrounds a courtyard with an outdoor pool, and the new section contains a library and an artists' studio.
The facade of the
house
has been restored, and the new roof includes solar water heating and a rooftop
garden
for thermal insulation.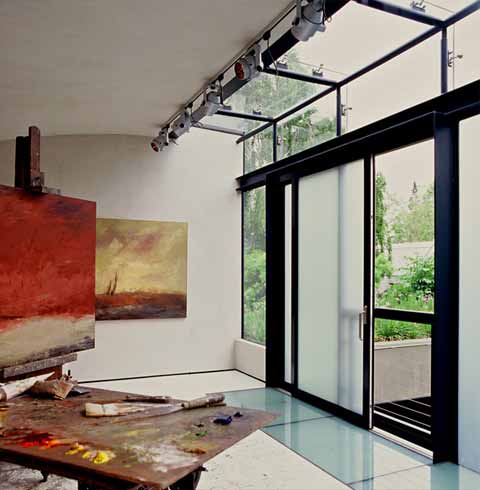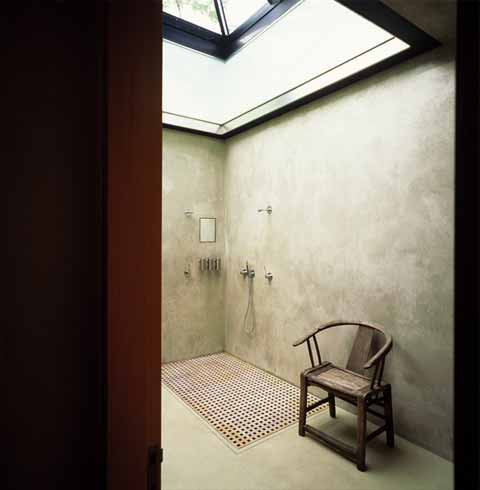 Passive solar shading is provided via shade trees and wood trellises, while large glass openings maximize natural light.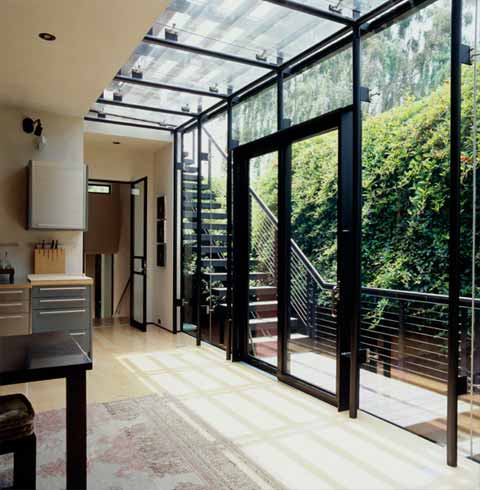 Link