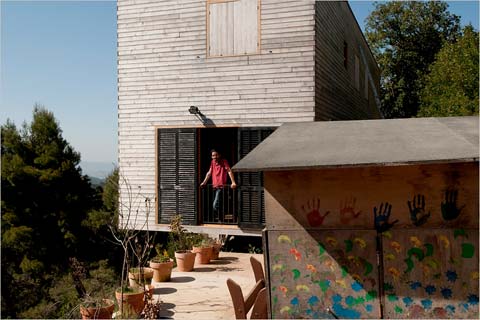 Some houses catch our eye with their unique form, some offer smart ecological solutions and some are simply pretty. This small house, with its simple, rectangular shape, clings from a mountainside, offering breathtaking views of the Monserrat mountains near Barcelona, Spain. Its location and the way it is positioned make it interesting and appealing.
The house is supported by concrete struts, giving it the impression of floating above the mountain. It's quite compact with a total space of 1,380 sq. ft., and serves as a family home to a couple and their two young children.
Inside, the house is simply decorated – a house made to live in. On the first floor, the airy kitchen opens into the living room and beyond to the double-height studio, which offers striking views of the Mediterranean.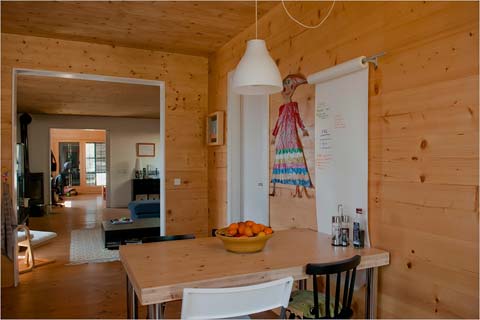 A large glass door in the living room leads out to the rocky mountainside. The top floor has a wide hallway that doubles as the children's playroom.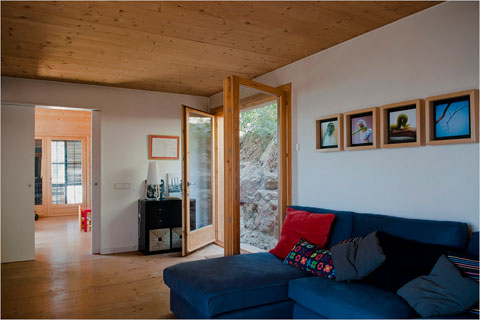 Outside, there's a 130-foot deck, built with wood left over from cutting out windows and doors, and a children's playhouse standing six feet tall.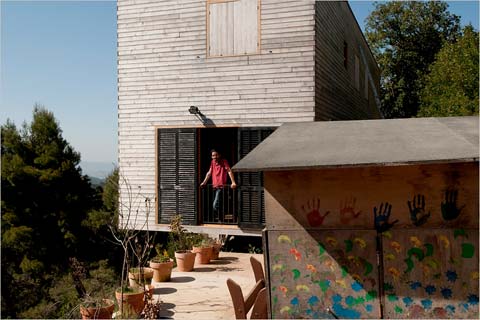 * More info at NYTimes