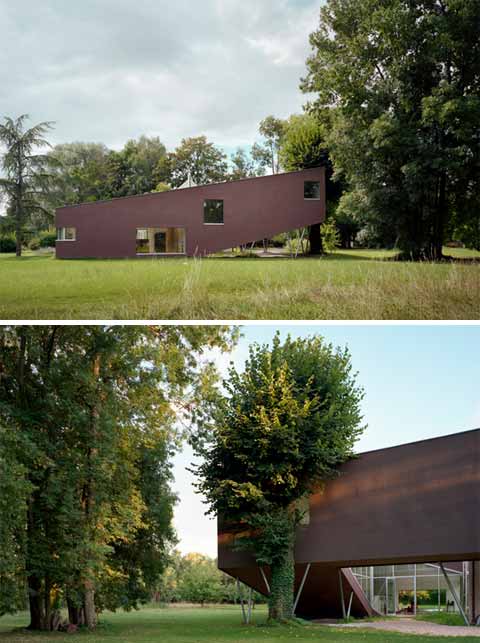 A typical burgundy farmhouse, set on a large plot, needed a new extension to provide its residents with additional living space. The architects could have chosen from a number of house designs, however they've gone with a unique concept that is smart and contemporary.
This modern home extension is designed as a spiral, connecting the more public to the more private rooms of the house. It doesn't only double the living space of the house, it also extends the family's way of life, creating a continuous 'loop' for living.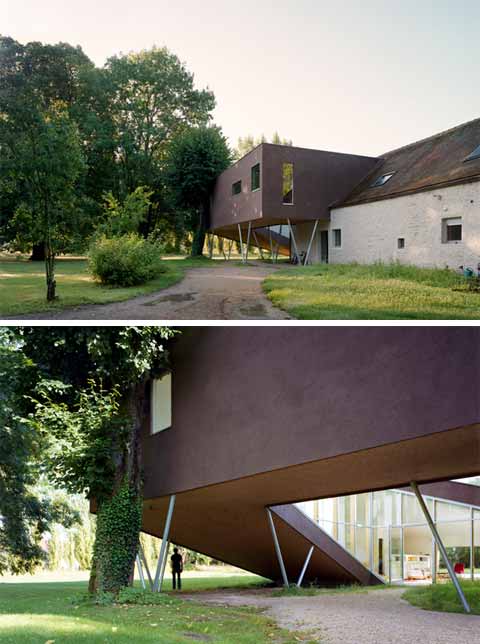 I love the shape of the spiral, and the way it creates an intimate patio, a sloping roof garden for the family to enjoy.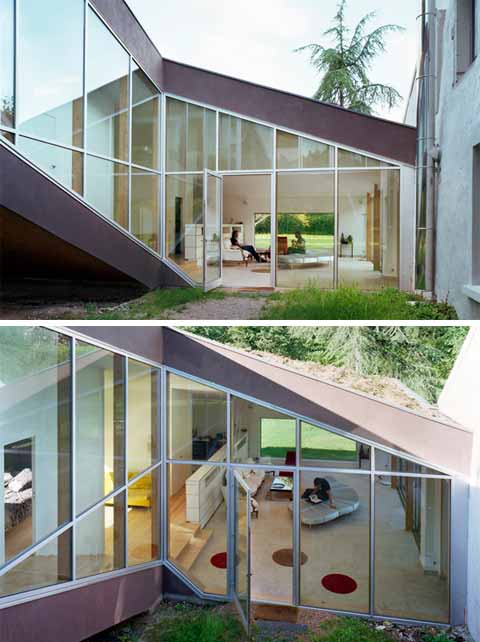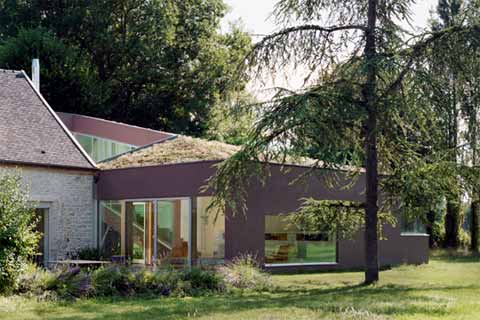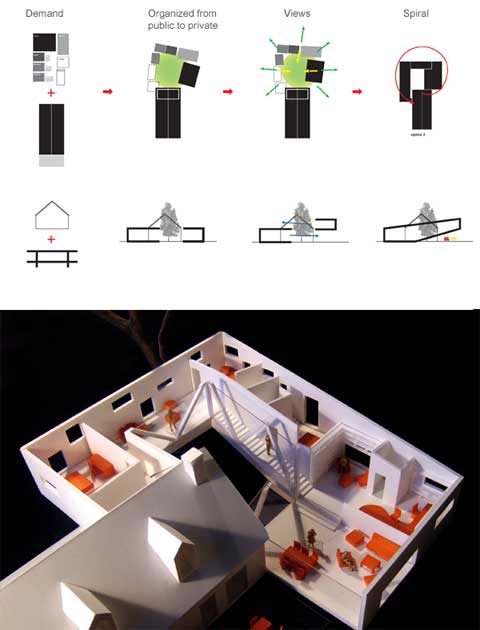 * All images courtesy of Powerhouse Company