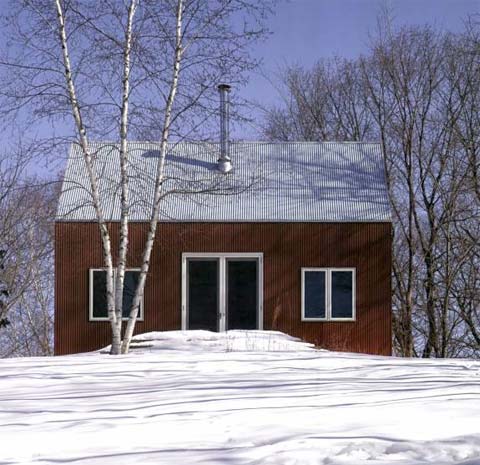 Located in Shafer, Minnesota, this adorable 384 sq. ft. cabin is called the Practice House for a reason. It was built by a couple who wanted to fine tune their building skills before constructing their own permanent home.
When the couple found this small cabin it had no electricity or plumbing, and was in need of a serious facelift, both inside and out. Nevertheless, the couple decided it had great potential and decided to embark on the task of remodeling the structure.
The classic design of the cabin reflects the local agricultural buildings with a modern twist. By using long lasting materials and simple conveniences, the cabin has been transformed into a comfortable and functional outbuilding, which now serves as a study-retreat.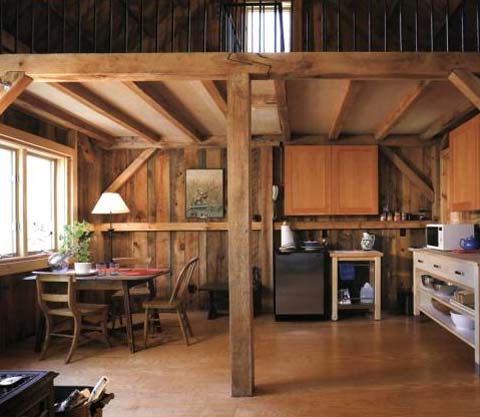 Original concrete posts were replaced with a proper foundation; original cedar siding was cleaned and reinstalled; walls were covered with a Structural Insulated Panel system (SIPs); crisp white windows and oak plywood flooring were installed; the exterior was renewed with vertical red metal siding and topped with a silver, galvanized metal roof.
With basic electricity and no plumbing, the cabin features an open space with two intimate lofts, each with a drop down stair and a steel railing. It also includes an environmentally-friendly composting toilet, a tiny kitchen with microwave and refrigerator, and a small wood stove for heating.
The Practice House is also featured in Michelle Kodis' beautiful book Modern Cabins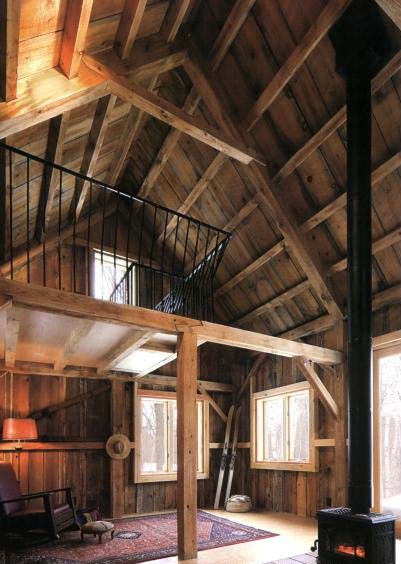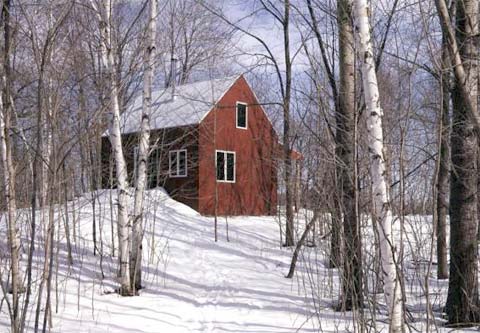 * More info at Close Architects