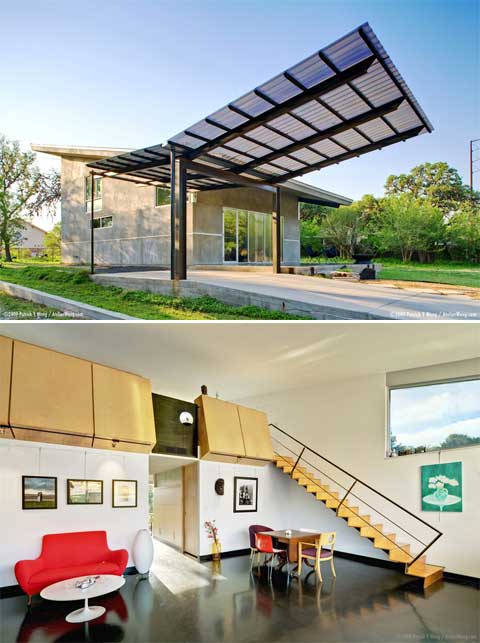 You're probably thinking: what kind of house can you possibly achieve with deconstructed plywood and concrete? Well, think again, because this small house is clean and contemporary and surprisingly fresh. It serves as the living/working space of Austin-based architectural photographer Patrick Wong and his family.
The design is simple. A 1,700 sq. ft. structure, with a slanting roof, that starts as a one-story at the entrance facade then rises to a second story at the back to accommodate the bedroom loft area.
The entire space is minimal and well-utilized. The front porch and living room on the lower level serve as a photography studio and gallery; a row of mid-height cabinetry divides the public space on the lower-level from the lofted sleeping space.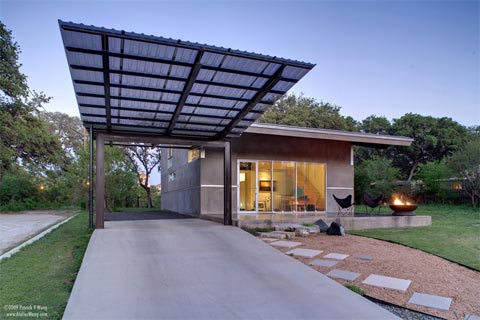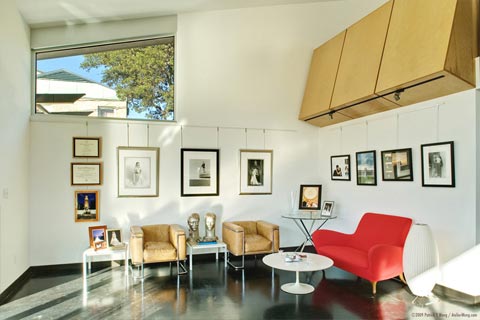 Located in Austin, TX, the open site is exposed to extreme sun, so the architects constructed a unique, angled roof to protect the dwellers from extreme midday sun. In addition, carefully placed windows allow plenty of natural light to stream into the living space.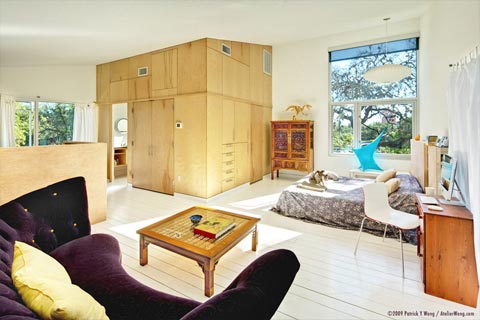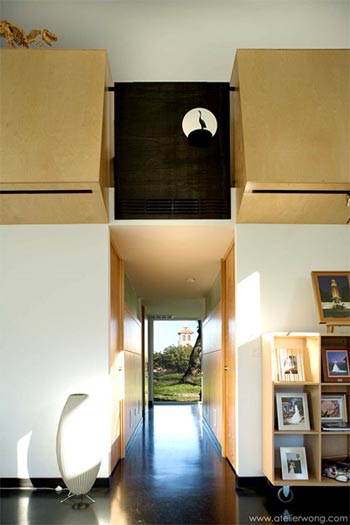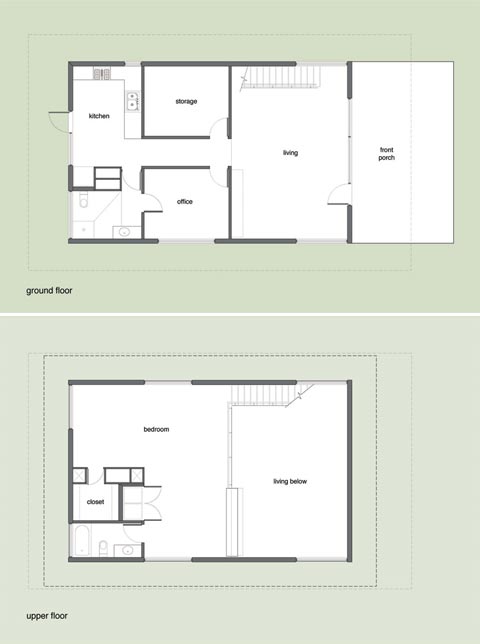 * More info at Cottam Hargrave