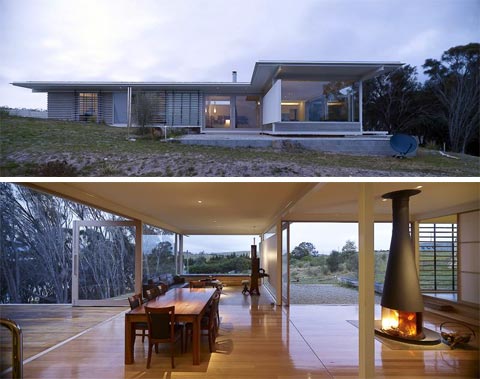 Inspired by waterfront cottages on Tasmania's Opossum Bay, this small house is efficient, stylish and affordable. The scale and profile of this semi-prefabricated structure is modest, based on the concept of reducing building scale as a core principle of sustainability. It serves as a home and a place of contemplation and retreat for a couple that emigrated to Tasmania from the United States.
This beautiful two bedroom home engages intimately with its coastal surroundings, providing glimpses of river and ocean views. I love the openness of the space, and how changes in level enhance the spatial experience and reflect the topography.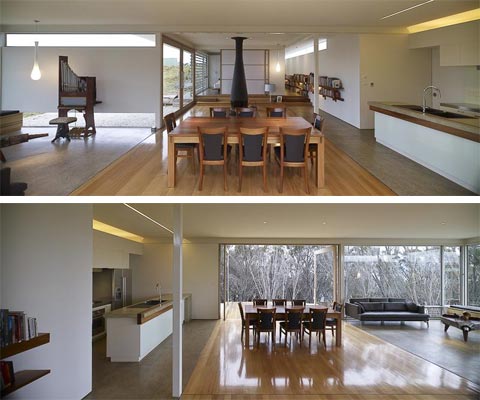 Large pivot glazed doors allow the main living areas to be opened up to the deck and courtyard spaces; the fireplace serves as a place of congregation, like a coastal campfire; interiors are enriched with custom-made Blackwood and Sassafras joinery, whereas Celery cladding and movable exterior screens are left to weather.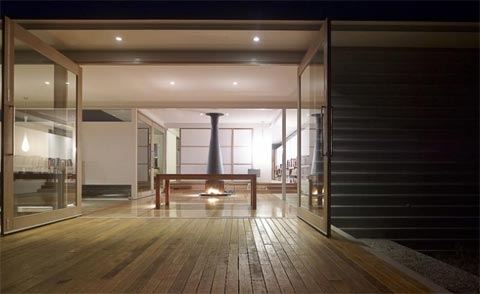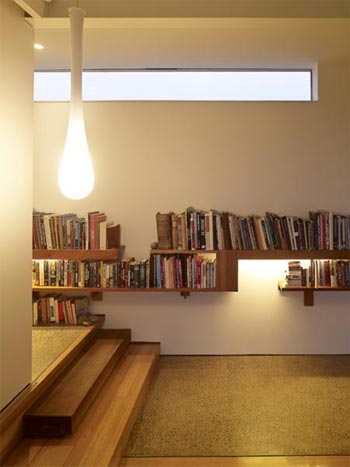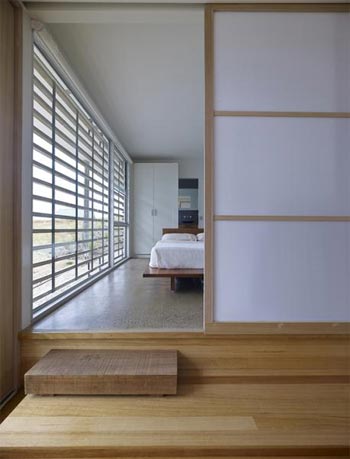 Based on a lightweight construction, this structure is a combination of pre-cast concrete panels, steel frame, glazing and timber clad external walls. The steel frame enables the spanning structures to be prefabricated off site and assembled in place, reducing truck movements to the coastal site.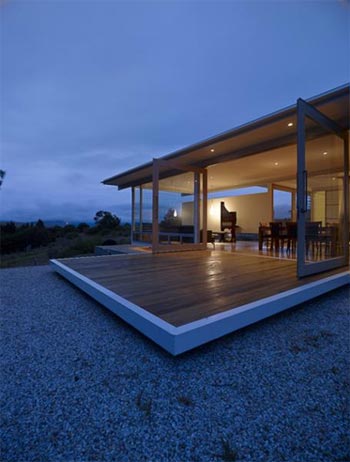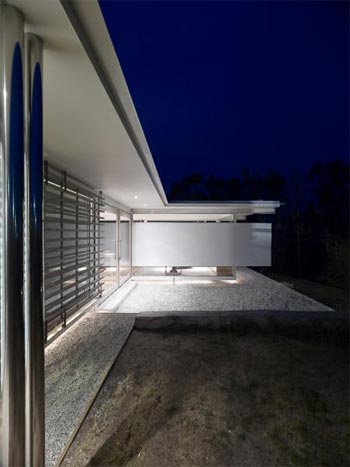 As Tasmania's weather changes dramatically, this compact house was designed to both open up and shut down; on hot days, the main space is fully open-able via large casement doors, allowing the living space to become a deck; on cold days the main space can fully shut down, comfortably heated by the fireplace.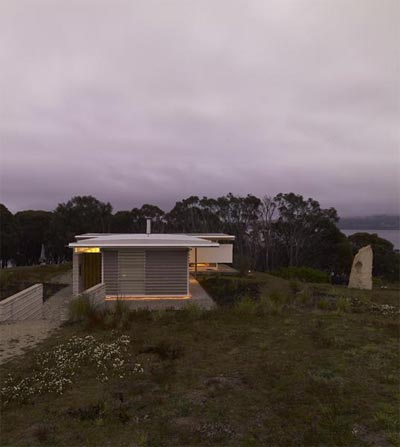 "Often people perceive architecture and sustainability as unattainable, however Arm End demonstrates that if you are willing to be efficient in scale it can be achievable."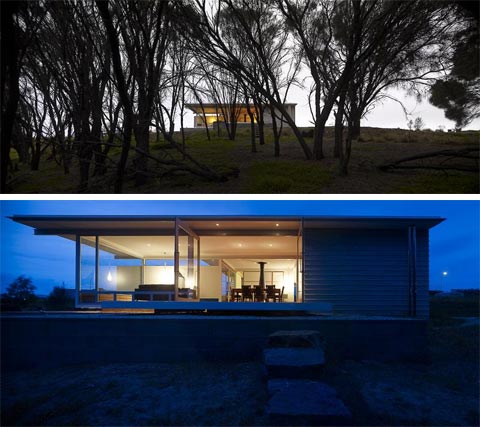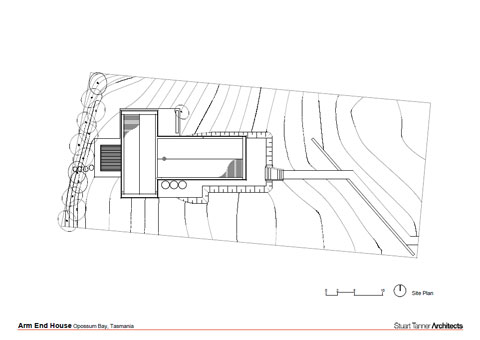 * More info at Stuart Tanner Architects