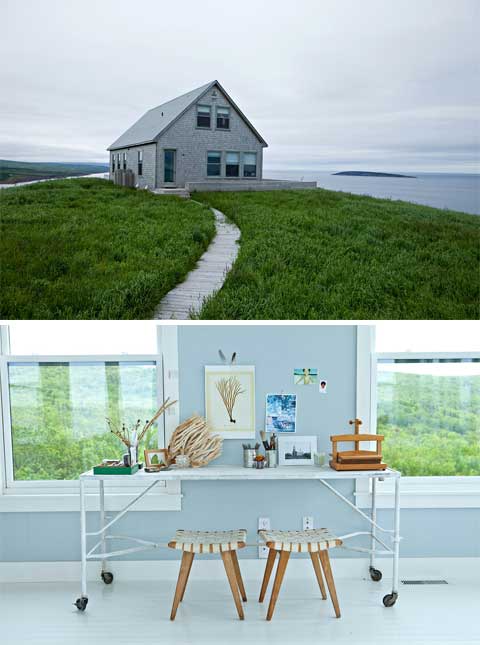 Two LA-based interior designers fell in love with Cape Breton Island, in a remote corner of Nova Scotia, and decided to build a romantic wood-shingled getaway home for their family.
The design of this charming coastal cottage was based on the color palette of blue, gray and green – the colors of land and sky. It was inspired by local barns combined with pure Scandinavian aesthetic.
This 2,400 sq. ft. house is all about the outdoors, with large windows framing views in every direction. A lobster-crate-style deck wraps around the exterior, and inside, maple floors are all stained white.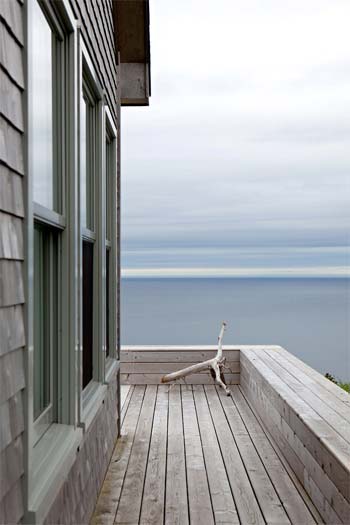 The open plan kitchen features a beautiful birch table and maple stools with goatskin seats; the light filled living room offers plenty of space for two rattan Foglia chairs, a maple Toothpick table, a channeled window seat spanning the width of the living room, and a rustic work table.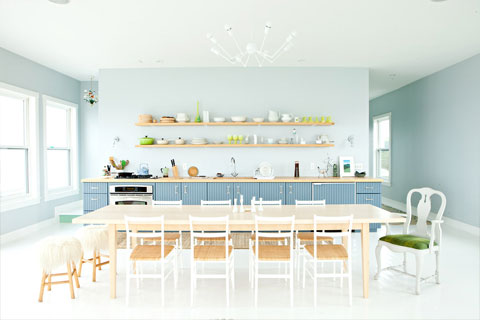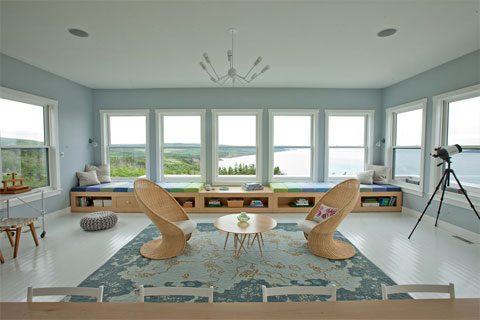 I love the small details throughout this modern cabin, like the rug with a pattern inspired by the region's underwater plant life, the small urchin pouf, and the driftwood side table.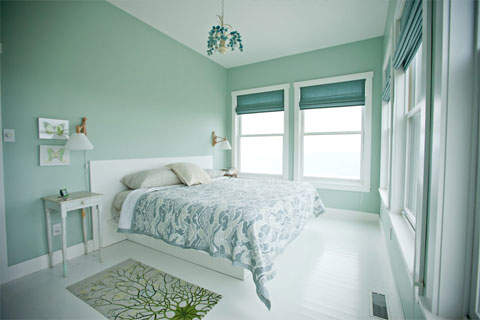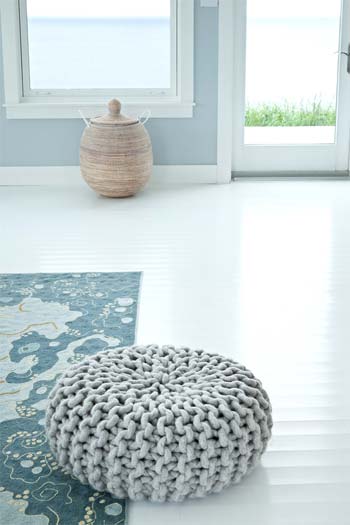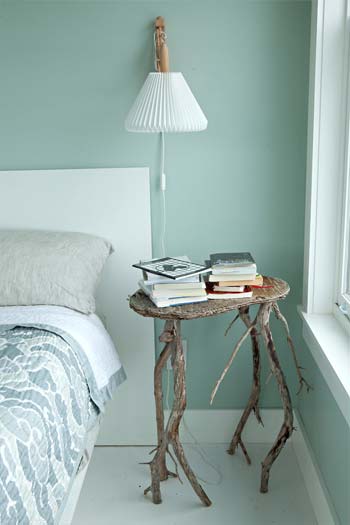 The bathroom space is comfortable and stylish, with a 1920s bathtub overlooking the Gulf of St. Lawrence.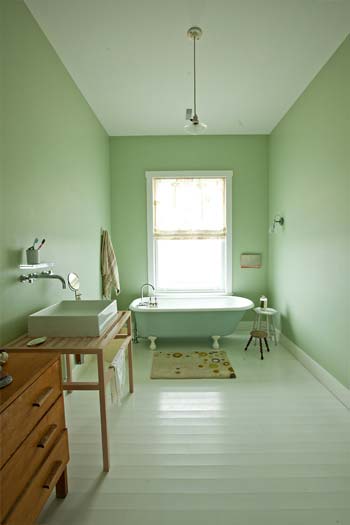 This two-story, two-bedroom, two-bath structure, made of local birch and maple, was completed in 10 months, for $350,000.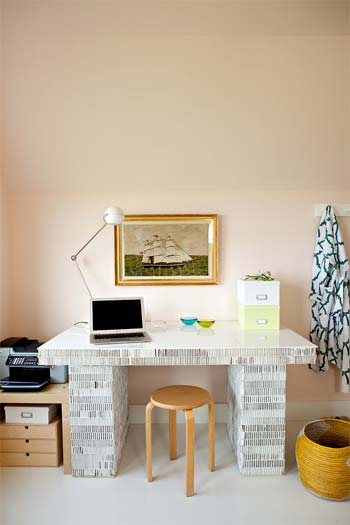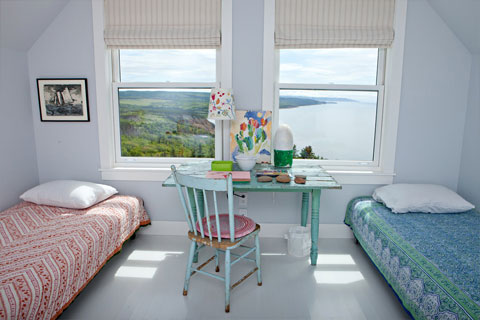 * More info at NYTimes