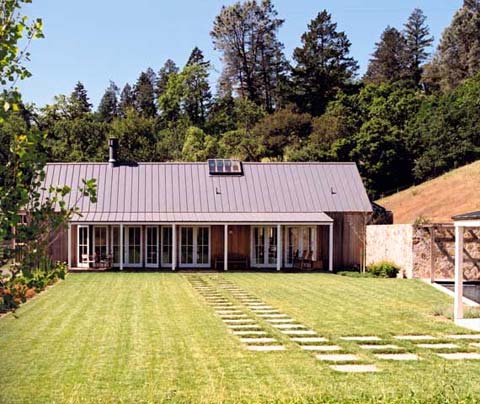 As people grow older they prefer a home that would allow for easy mobility and minimal level changes, in other words, open spaces and no stairs. This was exactly the request of a retired couple, who own this lovely house in the hills above St. Helena.
Inspired by the area's vineyards, the hill was terraced with two stone walls to create a flat site for this small house, its outdoor spaces and lap pool.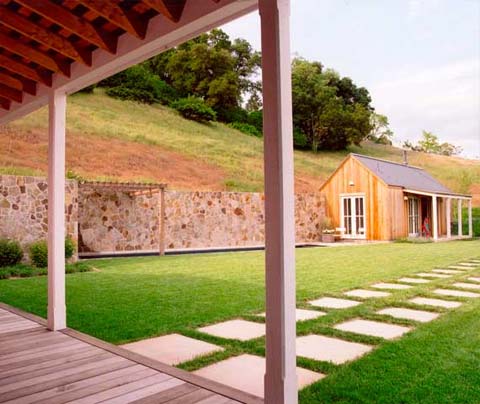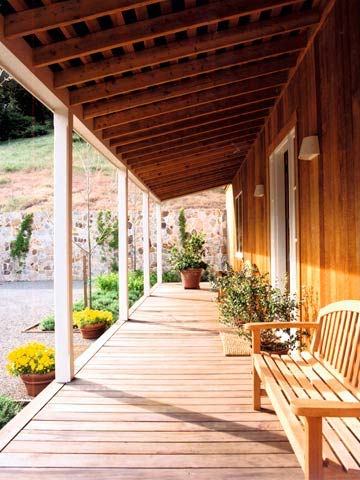 By the way, I love how the bathroom has direct access to the outdoor lap pool, so you can literally jump in the shower after a cool morning swim.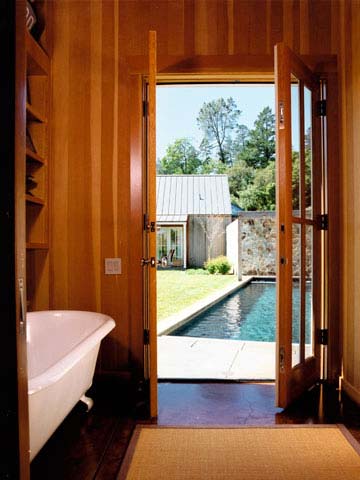 This 1,500 sq. ft. home is based on a light wood structure with exposed framing, that spans between the upper and lower walls, and is anchored by the massing of a central stone fireplace.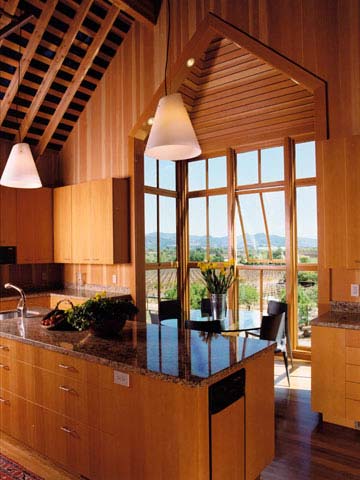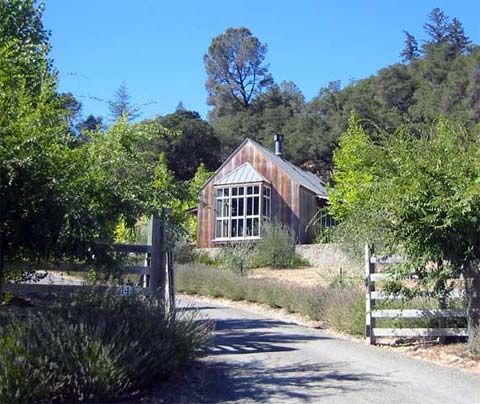 * More info at Turnbull Griffin Haesloop Architects