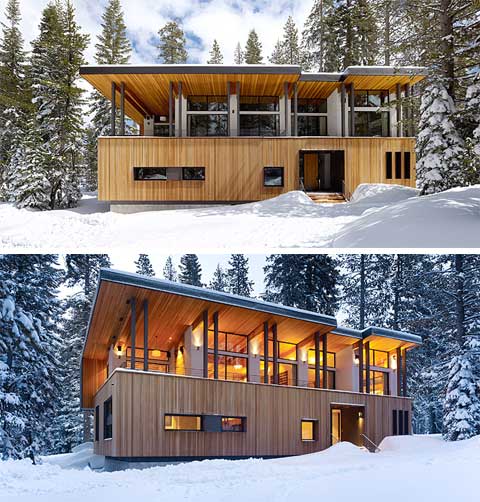 This modern mountain cabin is absolutely one of my favorites. It's located in an old village by the name of Sugar Bowl (gotta' love that name), perched on a concrete plinth that lifts the house above the snow-pack ground. The structure itself resembles a box, opening up to its dramatic surroundings – a solid, cedar-clad volume, featuring a bent planar roof form and various glass openings that frame views of snow drifts and pine trees.
This two-story snowy getaway consists of several sleeping areas, open plan living spaces, boot room, and service spaces.
The interior design of this contemporary home is as beautiful as the building's exterior; large glazed openings combined with cream color tones and warm wooden elements. The entire look & feel is of a modern cabin that is both spacious and airy and yet cozy and comfortable.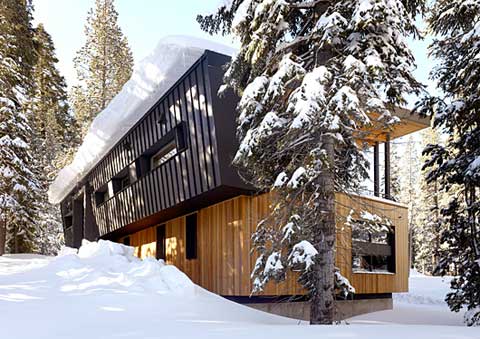 I love the sleeping arrangement of the double bunk-beds. How smart is that? Having two sets facing one another with a single central ladder incorporated in the wooden frame – Such a wonderful space saving solution that also looks great.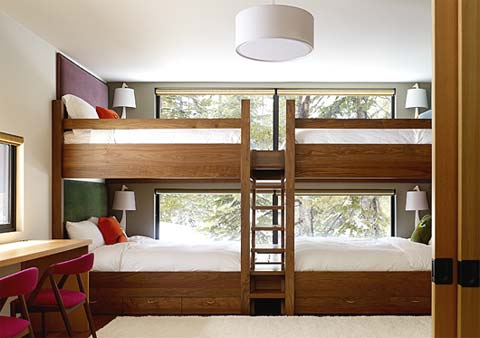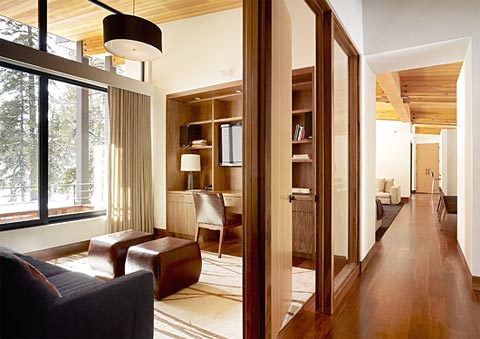 Indulge yourself with a hot bath while looking at the piles of snow outside.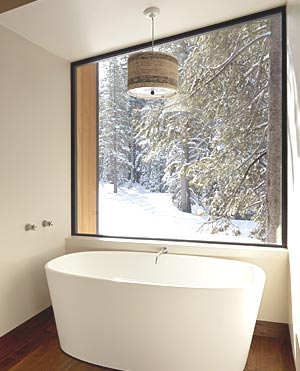 The lighting fixtures throughout the house have been planned right down to the tiniest detail, featuring organic forms emitting soft light.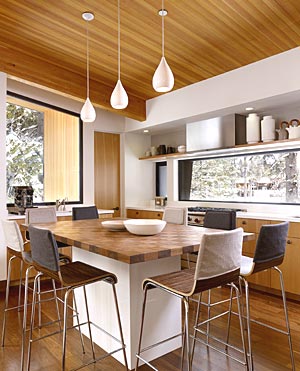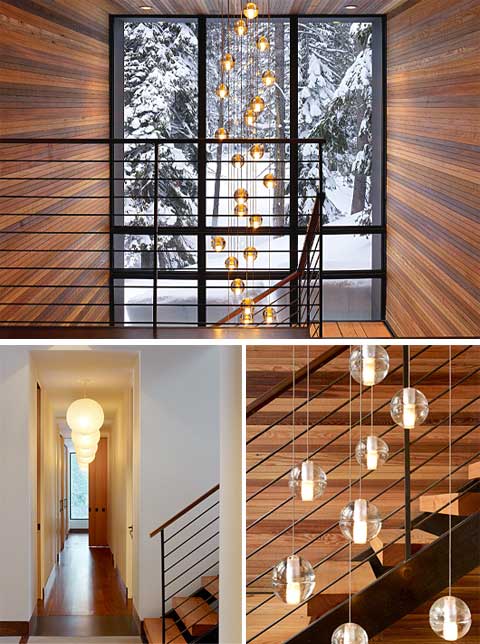 * More info at John Maniscalco Architecture