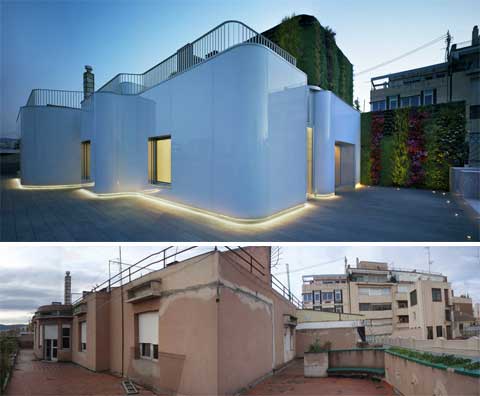 It's hard to believe that what you see in front of you is the same structure – before and after. This architectural transformation is indeed a brilliant remodeling work, where a crumbling Murcia attic in south-eastern Spain has turned into an ultra modern penthouse apartment and space for displaying the owner's personal collection of paintings.
The original layout of the attic space was very closed, with corridors and rooms on both sides. Not to be constrained by strict regulations, a system of habitable bubbles was proposed – A durable structure that would cover and break the existing outer walls and blur the boundaries between the inside and the outside.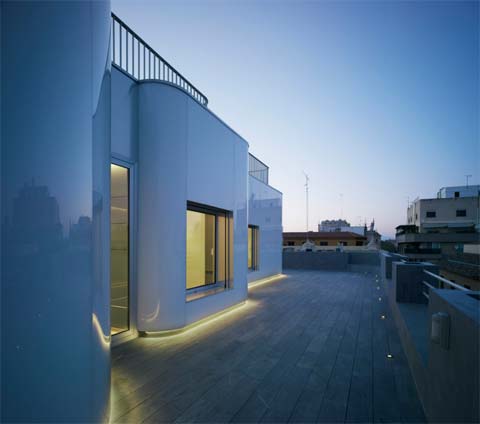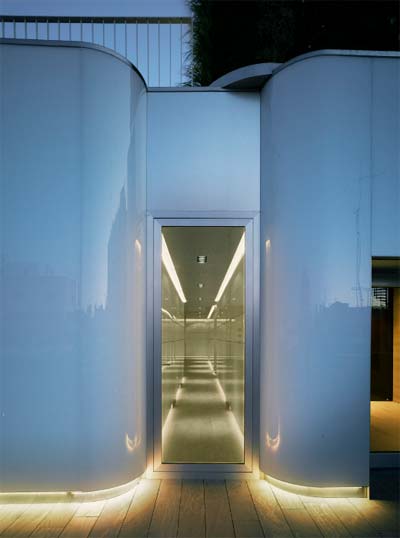 The space is designed in such a way that each bubble hosts a different use: dining, living, main bedroom, children bedroom, etc., while the space in between works as service and circulation.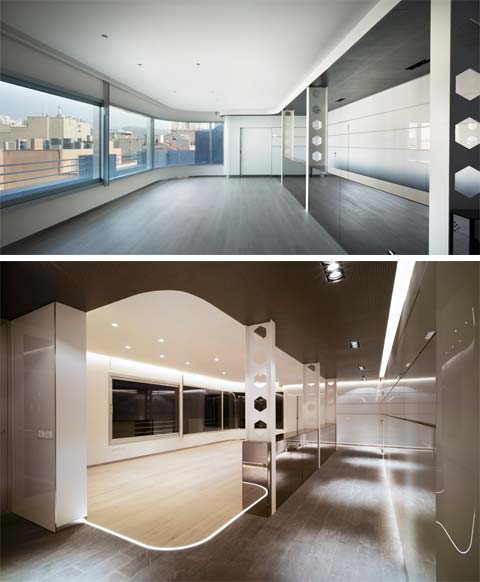 By using unique lighting effects and different building materials the house looks like a sleek spaceship. The bubble's walls are cladded with opaque white glass, which creates a smooth and contemporary feel; the terrace floor as well as the circulation spaces, is paved with long slabs of grey phyllite stone, while the rest is finished in solid wood flooring.
In the circulation spaces, a continuous perforated gypsum ceiling was created to counteract the acoustic behavior of the glass.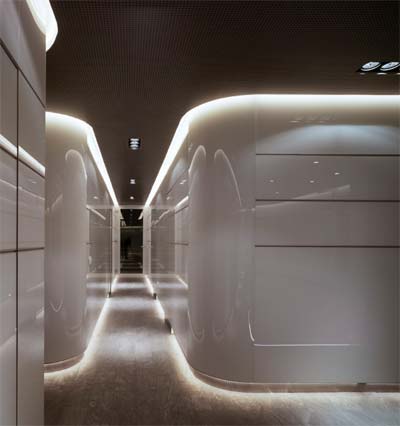 You know how they say that 'lighting is everything'. Well, this house is no exception. Both inside and out, unique lighting features have been carefully planned, solving three different levels of use: daily use lighting, by downlights and recessed LED strips around the perimeter; art display spotlights; and signalizing lighting on the outside, by LED strips under the glass walls which create an amazing effect making the bubbles float at night.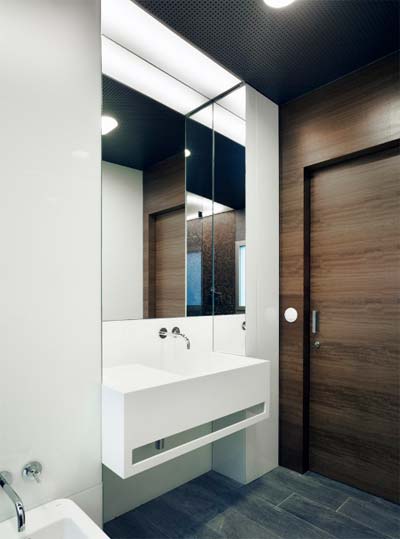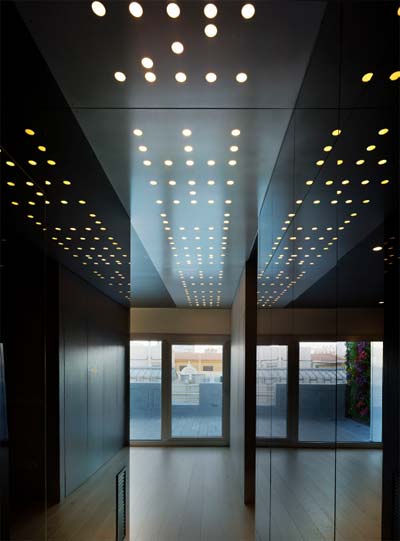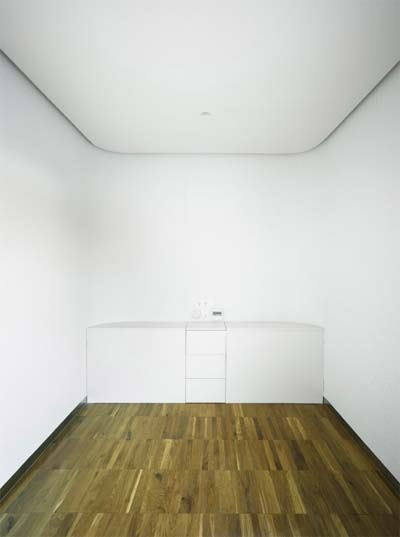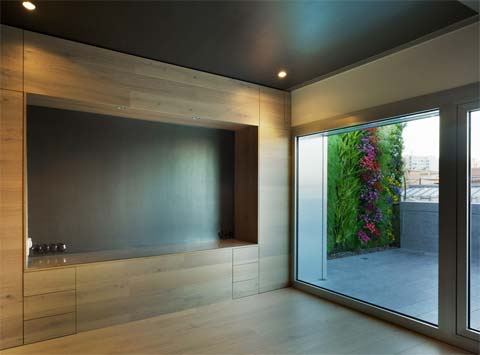 * More info at Clavel Arquitectos