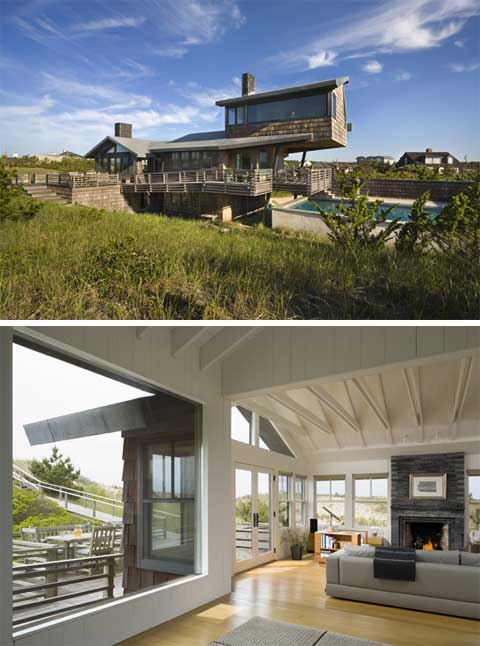 An existing oceanfront beach cottage, located in
Amagansett NY
, has been
renovated
and expanded to include a new swimming pool, jacuzzi, and trellis, kitchen, second floor bedroom, and terrace.
The concept and individual style of the
original cottage
has been maintained in the new addition – the result – a
unique coastal home
, that consists of a series of shingle-wrapped exterior and interior spaces connected via wooden pathways.
The coastal landscaping features long wooden beach palates and boardwalks, that provide easy access to the beach and guest house.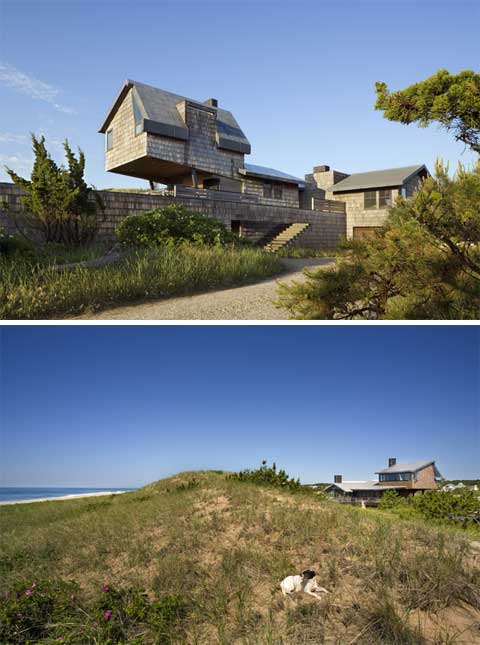 Both the new structure and the nearby guest house are full of character, featuring a gable roof design and different-sized angular glass openings.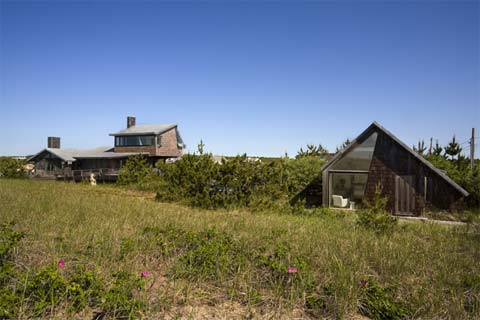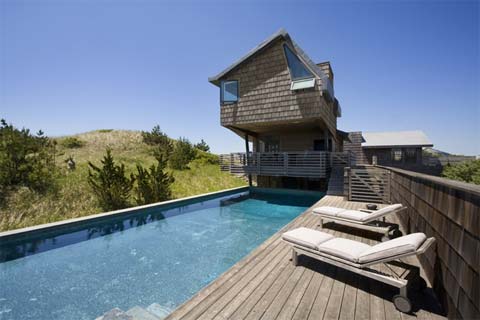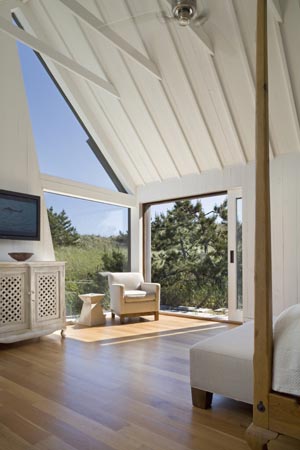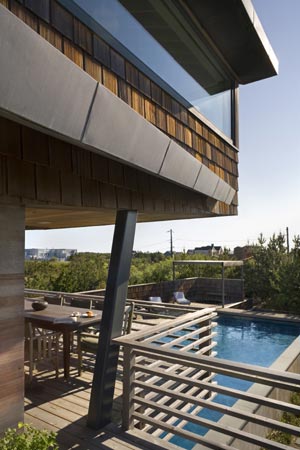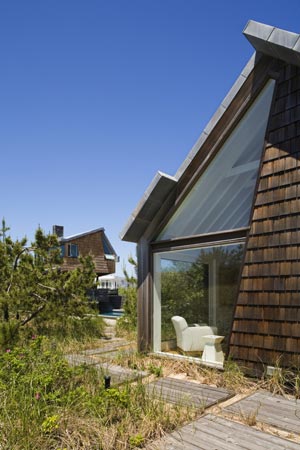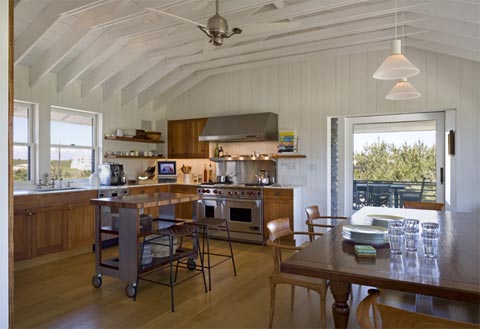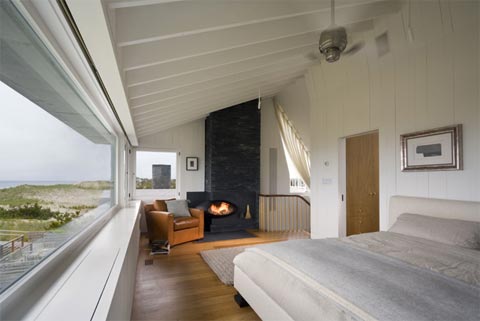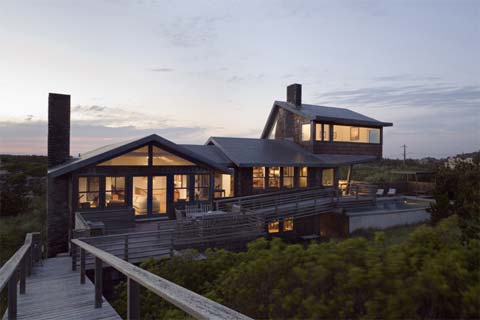 * More info at Rogers Marvel Architects