This beautiful five-acre property consists of a main house and two outbuildings – a small cottage and a cabin. It sits on the edge of Marjorie Merriweather Post's former estate in Brookhaven Hamlet, on Long Island. Once owned by photographer Bruce Weber, it now belongs to Michel Botbol and his partner, Arthur Krystofiak.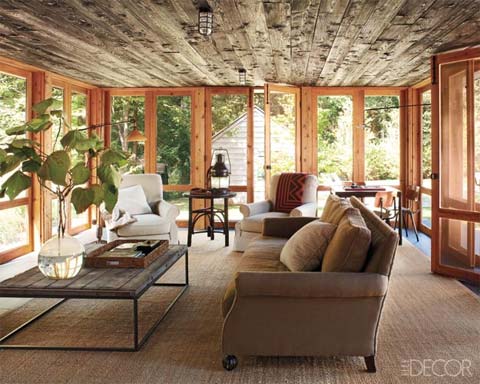 The newly restored, 1,500 sq. ft. barn house is full of charm and character;
the hayloft/den contains a collection of artworks and books, photographs, paintings, and vintage textiles; a custom-made ladder leads to an elevated steel walkway, connecting to an old water tower charmingly entangled in wisteria.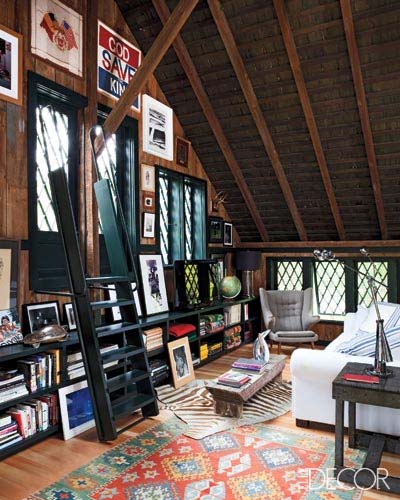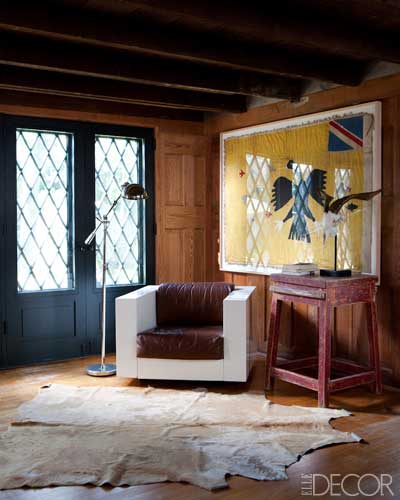 a sculptural modern staircase sits in juxtaposition against salvaged wood;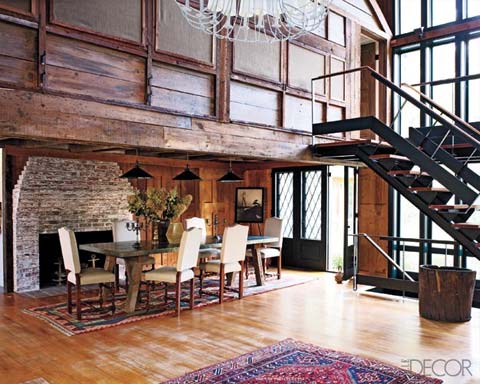 exposed beams contrast with gleaming white walls in the kitchen;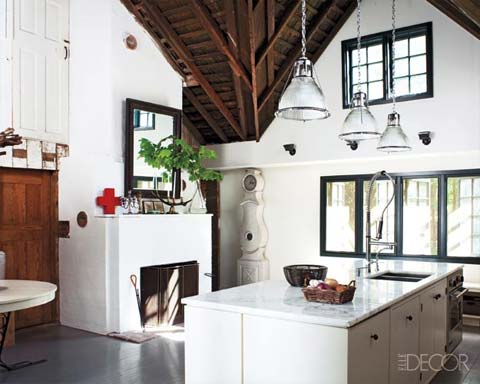 mismatched wood panels and doors salvaged from an old ship become walls in the breakfast nook; a twig chandelier, from a Paris flea market, hangs above a cushioned banquette;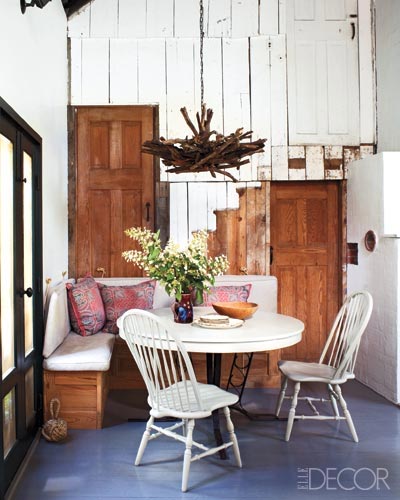 the master bath is light and spacious, sheathed in dark slate floor tiles;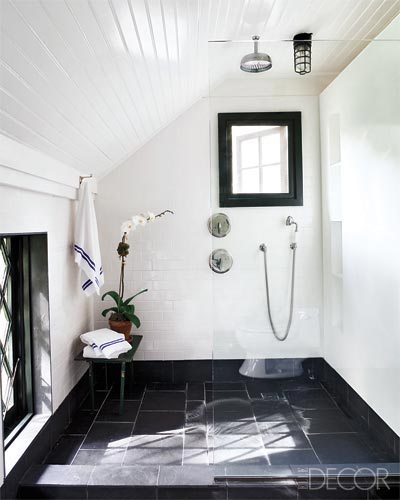 a twig four-poster bed adorns the guesthouse near the pool; a beehive hangs from the ceiling beams, serving as a lampshade;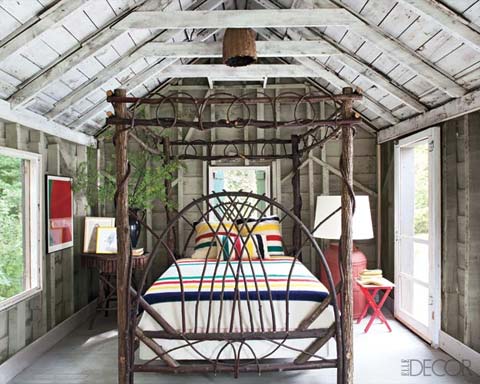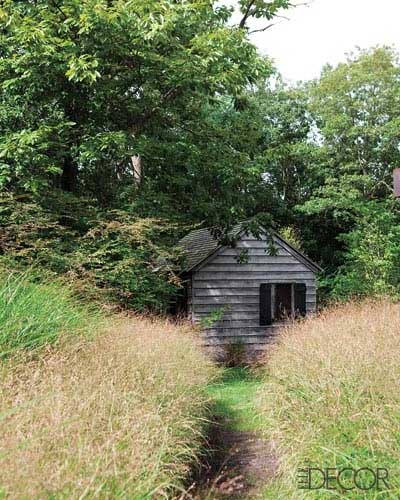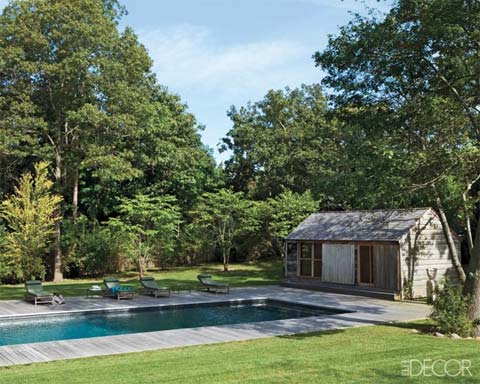 * More info at Elle Decor