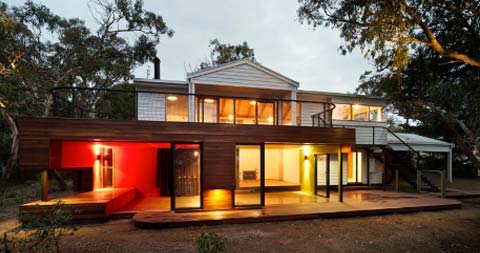 The Anglesea House, designed by Melbourne-based architect Andrew Maynard, is a family holiday home extension, based on the great Australian tradition of the 'shack'.
Instead of bloated holiday mansions with four bathrooms, this extension has provided additional space for the growing family, while keeping close to the original building's footprint to avoid taking over the rugged coastal block.
The outcome took shape as a series of finely-crafted timber boxes nestled around the bulk of the existing house.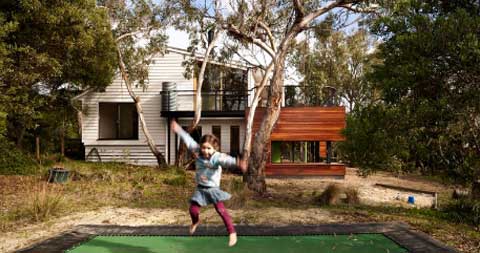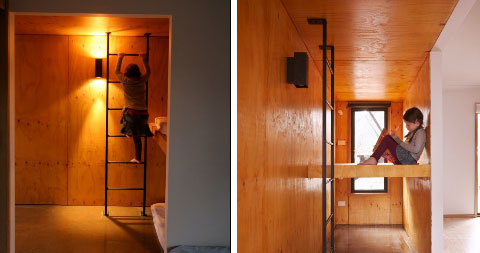 The bedroom addition opens up the northern facade of the house to the rugged bush block, while its roof becomes a large deck, extending the living space out into the treetops.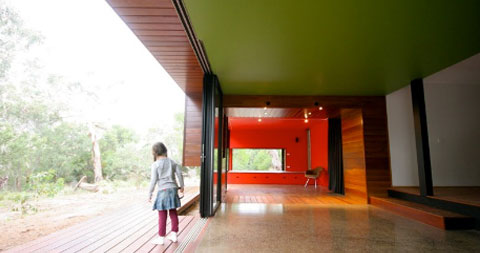 for more precious tree-top views, a glass-ceiling shower has also been created.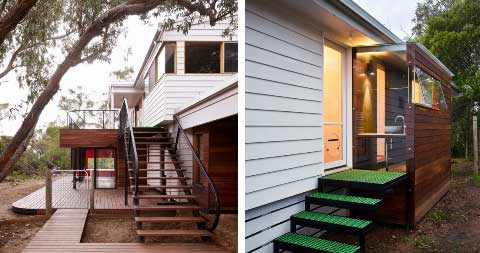 Link