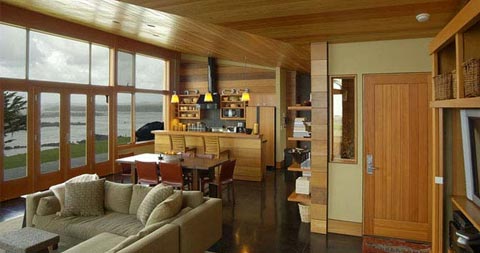 This
beautiful house
is absolutely one of my favorites. It's located on the Oregon coast where the Coquille river meets the ocean – a remarkable spot opening to the expansive sky, ocean and dunes beyond.
With 2,500 sq. ft., this modern home is comprised of two wings of an L-shaped plan, distinctively framed by enormous wind swept cypress trees.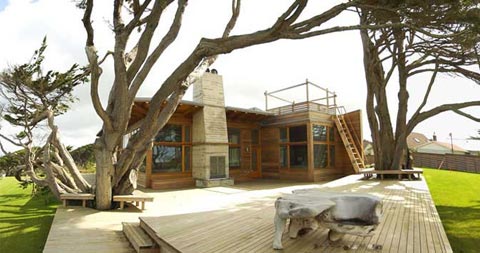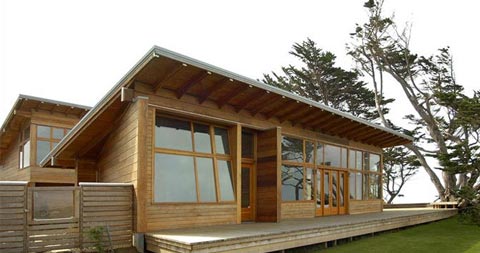 To me, the house is very inviting, offering a warm atmosphere with its calm, earth-toned color palette, wooden elements and interior framing, and large geometrical glass openings.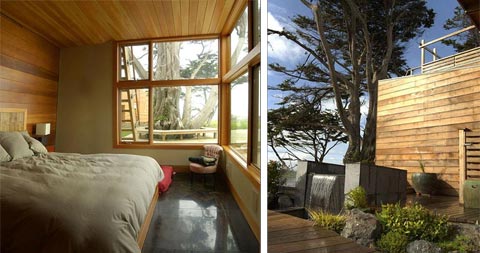 …a sheltered inner courtyard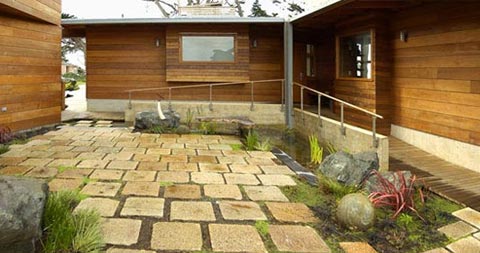 and an open space for guests on the top floor, when friends and family come to visit.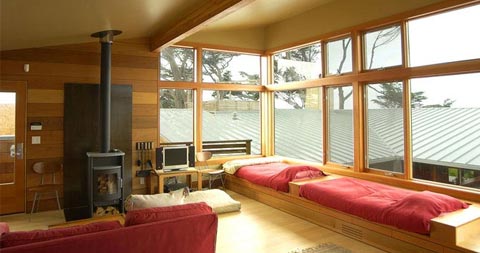 Link