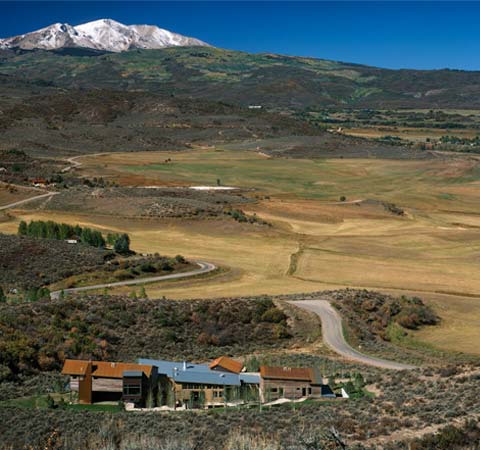 This modern ranch home consists of three main volumes, each one featuring both private and public areas. The project sits on an eight acre site on the fringe of a vast cattle ranch, and lies under the gaze of the Elk Mountain Range near Old Snowmass, Colorado.
Breathtaking views are directly visible from every part of the house via floor-to-ceiling glazed openings. Inside, the design of the house is comfortable and relaxing with a contemporary twist. A massive stone fireplace divides the living space from the dining area.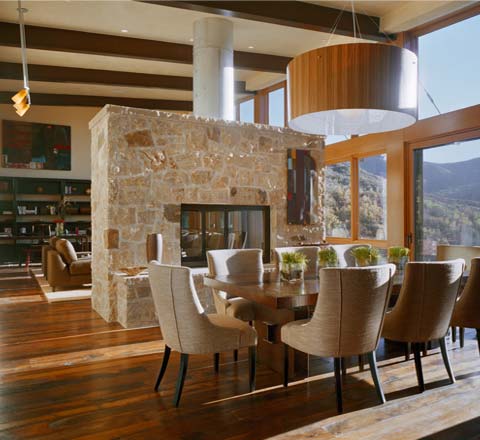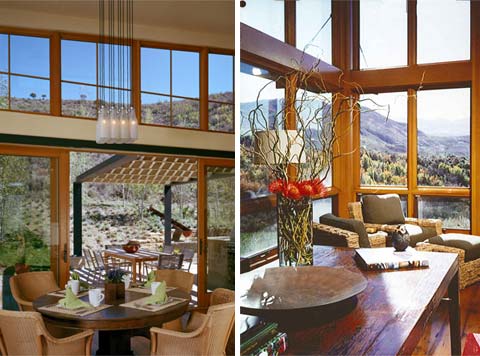 The public area features a sunset terrace and spa, overlooking the common pastures and mountain views. The exterior of the house is inspired by regional agricultural buildings, taking form in the structure itself, roof and materials.
The beautiful site is dominated by a vast field of sage and wildflowers, accompanied by a rustic water feature, BBQ, and a meandering pathway to a viewing platform.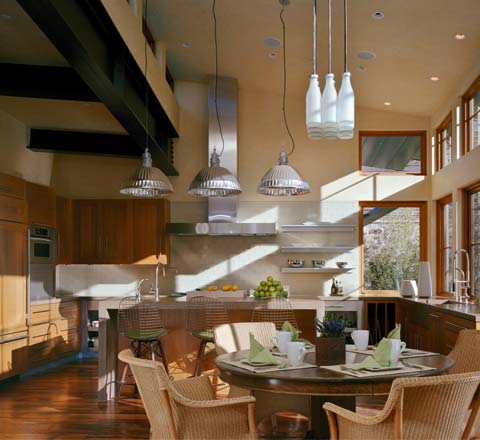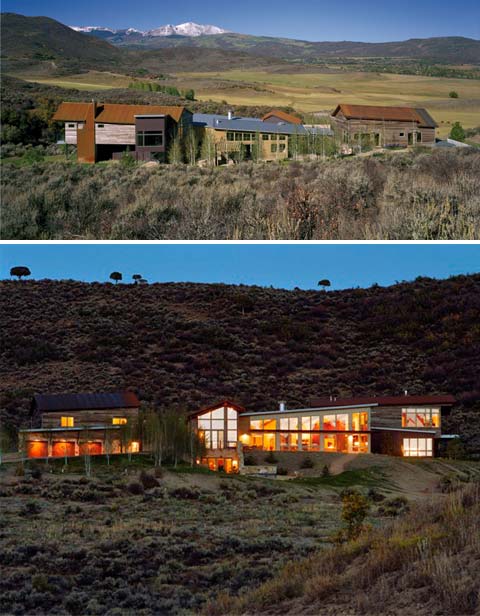 * More info at Studio B Architects