House O, by Japanese Sou Fujimoto Architects, is a one-story weekend house and future home for a couple, located on a rocky coast in Chiba, Japan, facing the Pacific Ocean.
The front of the house seems like a few concrete boxes had been brought together, however the back of the structure is an endless wall of glass overlooking a rugged coastal view.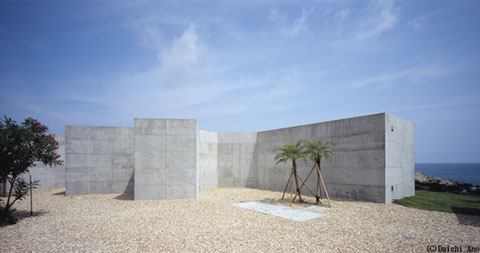 With 128.94 sq meters of total floor area, the house is planned as a continuous one room, so by wandering throughout the house you may as well be enjoying a walking trail along the coast – catching a panoramic view as well as small glimpses of the ocean – so as to feel the ocean nearby.
All the required spaces, entrance, living area, dining area, kitchen, bed room, Japanese style room, study room and bath room are arranged in this continuous one room, where each area has its unique relation to the ocean.
Link