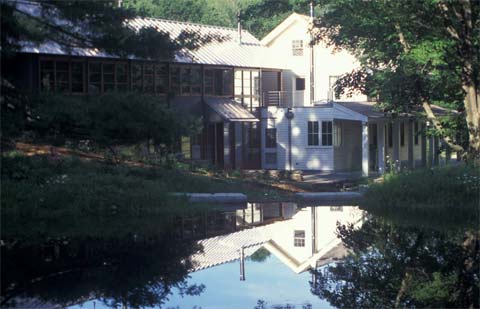 This early 19th century New England farmhouse has been extended to accommodate a family of four with growing children. The new structure features a linear shape, only one room deep, with two glass facades hung on a post and beam structure, completed with a metal shed roof.
The large extension stretches away from the original house on the road, featuring a new exterior walkway from the second floor of the old house to a pond and an old apple orchard. A new kitchen connects the new addition to the original house.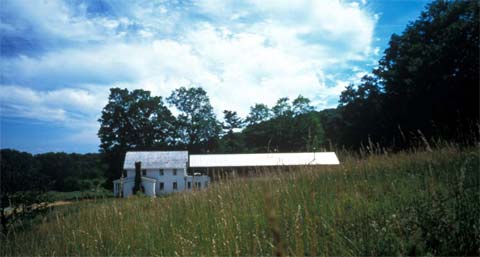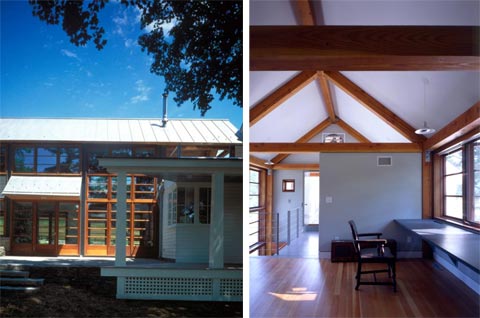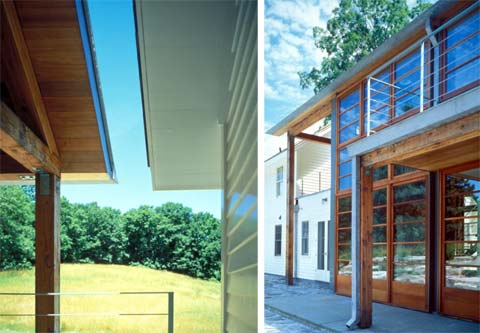 The extension includes two bedrooms, study and a family room for children and guests. It relates to the landscape in a way that each room has a view of the waterfall on one side, and the new rock garden on the other.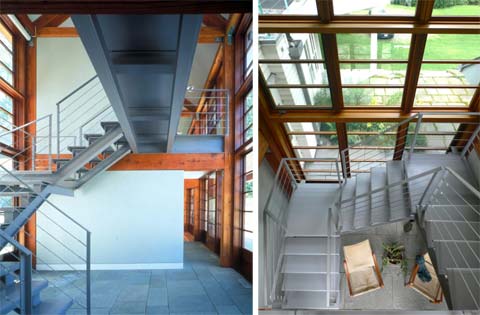 * All images courtesy of Peter Gluck and Partners