I came across Philadelphia based, KieranTimberlake architecture firm and immediately fell in love with their architecture natural interpretation for the Loblolly house design.
The Loblolly house is a residential architecture project located in Maryland's Chesapeake Bay, or by its Algonquin name: "great shellfish bay", a semi-enclosed coastal body of water with a free connection to the open sea.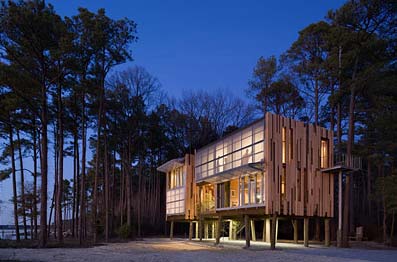 Inspired by the area's tall pines, this 2,200 square-foot single family residence is positioned between a dense grove of loblolly pines and a lush foreground of saltmeadow cordgrass and the bay.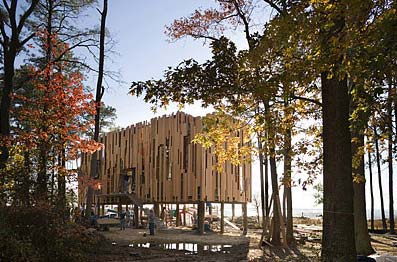 In order to fuse the natural elements with the architectural design, the house location is defined by the elements of trees, tall grasses, the sea, the horizon, the sky and the western sun. I especially liked the concept of placing the house on timber piles foundations, minimizing the disruption to the ground while literally dwelling in a house among and within the trees.
Now, who wouldn't want to wake up every morning to this amazing view?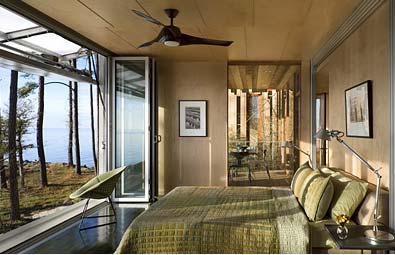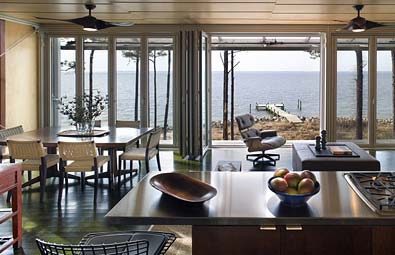 Link