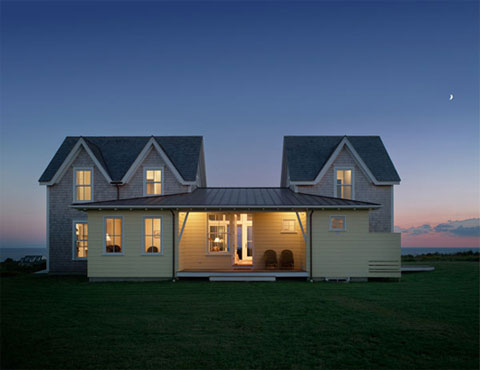 The McKeough House is a small cottage located on Block Island, off the coast of Rhode Island. Although keeping the traditional island style of weathered gray shingles, porches with low-pitched roofs, and steeply pitched extended dormers, this charming home has a whimsical twist, created by two house blocks and a central connecting unit.
The roof of the attached front porch continues through the house; on one side it serves as the vaulted ceiling of the living room, where on the other side, as the roof of the back-entry porch.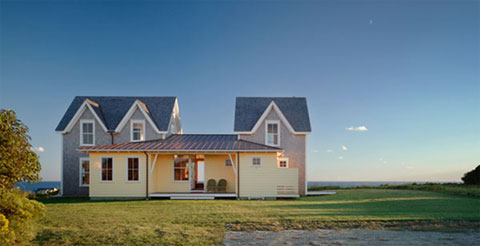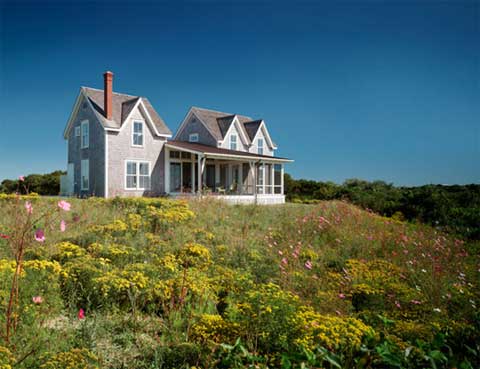 The design of this charming private residence is simple yet classic, featuring pure and uncluttered, bright open spaces. The living room serves as a space somewhere between an indoor and an outdoor room, featuring exposed rafters and 8ft tall framed doors and transom windows overlooking magnificent view of the ocean.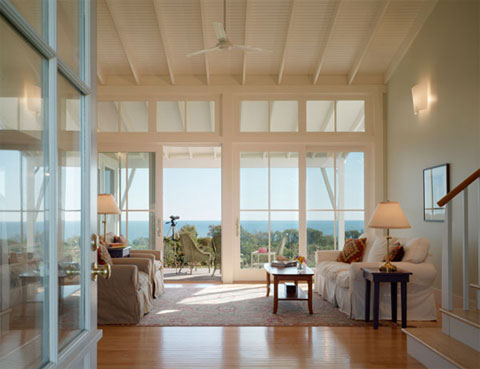 I love the simplicity of the kitchen with its large double-hung windows, floating sink and the ample of bright light pouring in.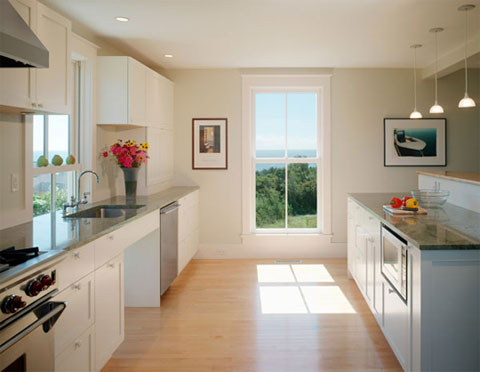 The mass of the structure has been cut in two, and so has two sets of stairs, each leading to dormer bedrooms on each side of the house.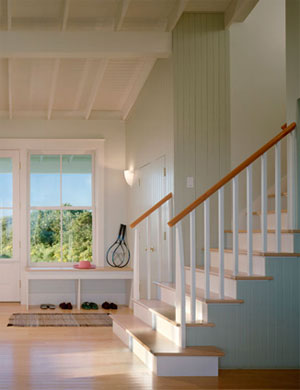 This beautiful house is also featured in Sarah Susanka's book "
Inside the Not So Big House
". In this book Susanka and architectural design writer Marc Vassallo focus their lens on 23 homes, from Rhode Island to San Diego, illustrating exceptional attention to detail – Each offers inspiration for those building or remodeling to transform their home into an expression of all that is important to them.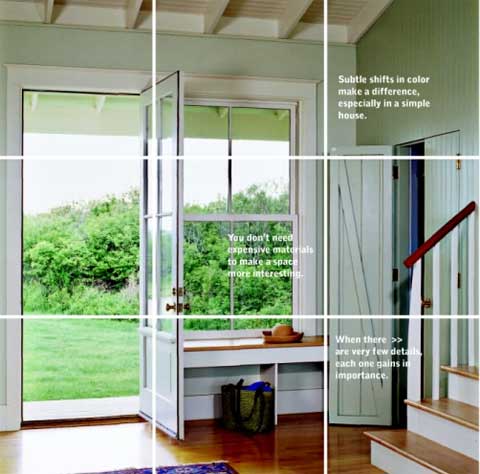 * All images courtesy of Estes/Twombly Architects