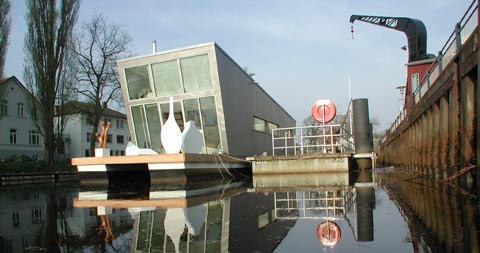 If you're tired of living in crowded urban centers with high real estate costs then maybe you should think about living in a houseboat – a unique option for a permanent home, only this prefab house is designed to float.
Located in Oldenburg, Germany, this modern prefabricated houseboat, by Confused-Direction design label, is built from salvaged wood from an old farm house.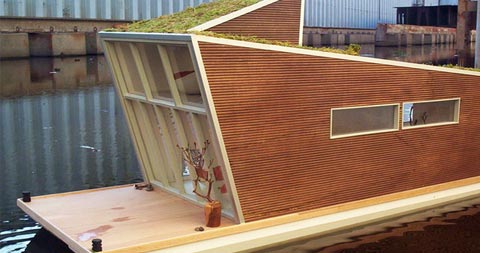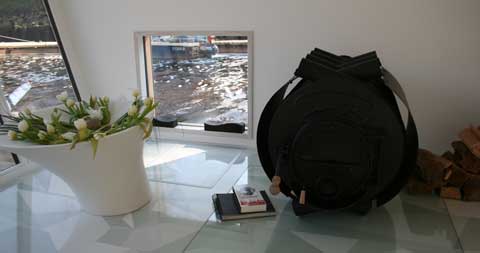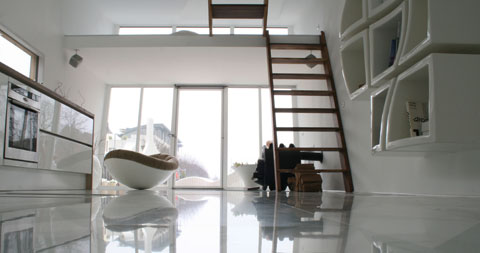 I love the angular design where floor-to-ceiling windows open up this small home to natural light and great views of its oceanic surroundings.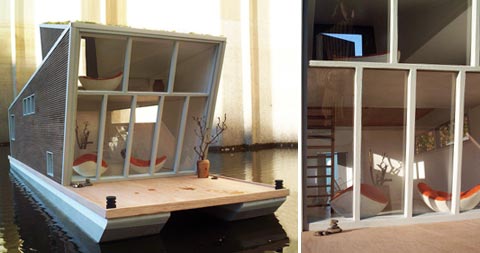 Check out the green roof on top, providing even more sustainability features as well as a unique touch and a panoramic view.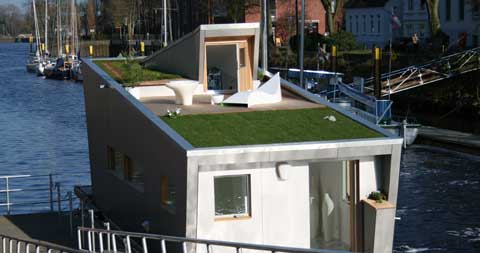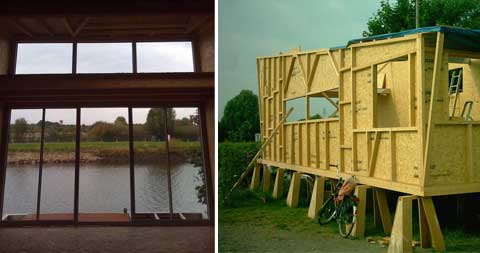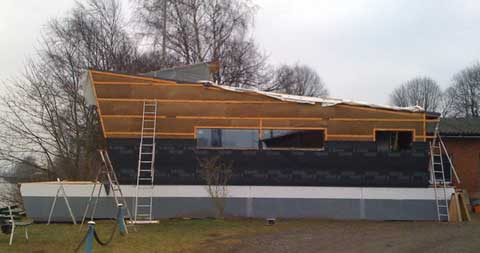 Link