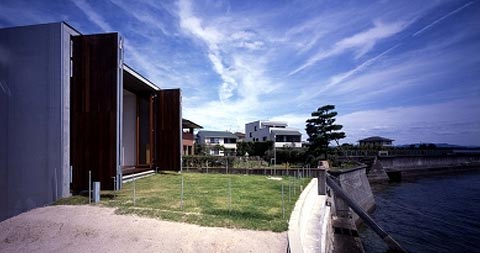 The Sandou House, by Japanese architecture firm Tezuka Architects, is a very narrow residential property located 5m from the Inland Sea overlooking one of Japan's most popular tourist attractions, the dramatic gate (torii) of Itsukushima Shrine.
From the front, the house looks like a plain box featuring a garage and a long, horizontal window. However, the back of the house is much more exciting, where large glass doors open up to the small back yard and sea, connecting the outside to the limited space inside.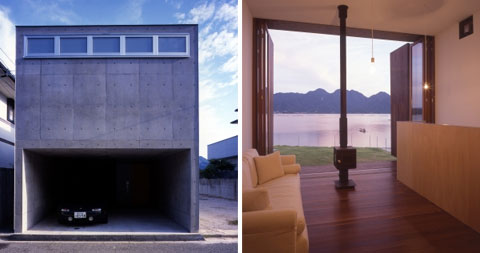 During typhoons and extreme weather, the large opening is kept closed.
With a total floor area of 118.20 sq. meters, this small house includes a compact kitchen, living room and dining area. The tiny sleeping area has been raised on a platform to enjoy the sea views from afar.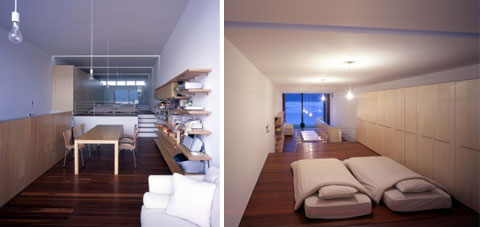 Link