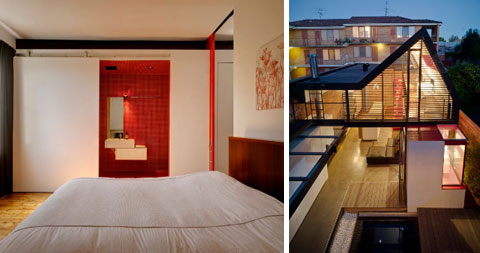 Created by Melbourne-based architect Andrew Maynard, the Vader House is a Victorian terrace
extension
, which was commissioned by a couple who requested a large flexible area suitable for entertaining.
Due to non-standard height regulations, the high northern boundary walls and unique roof line offer maximized living space combined with a
modern architectural design
. The new center of the house is an outdoor courtyard space, accessed by a series of glass doors, providing a complete opposite of the dark masonry-clad rooms of the old house.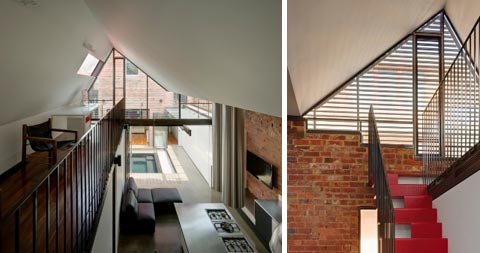 This contemporary home also features various elements of surprise and playfulness throughout; from a mezzanine study hide-away and hints of colored bright red interior…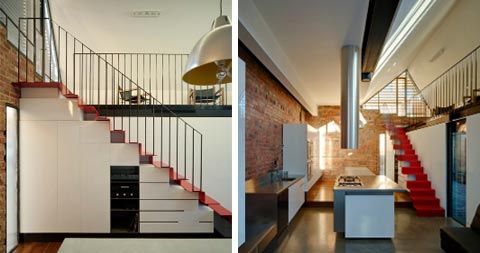 to a sliding deck revealing an outdoor spa,

and bathroom windows turning opaque for privacy.

Over the courtyard corridor, you will find a high perched walkway offering views over the city of Melbourne, Australia.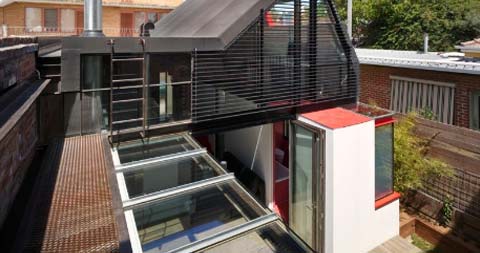 Link