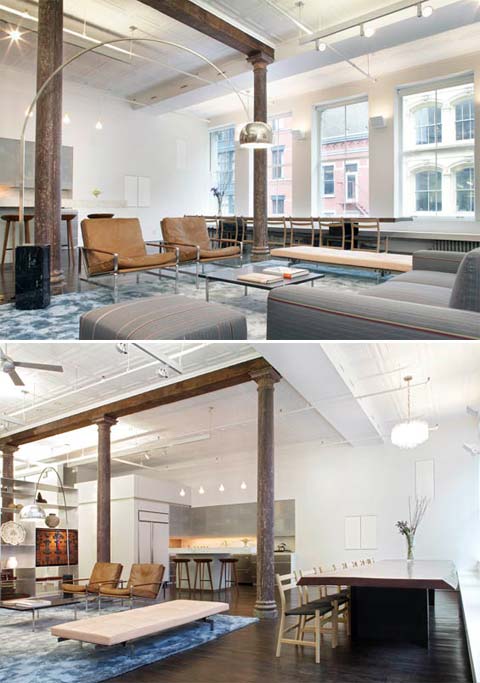 This New York City loft space is both contemporary and industrial. However, the most prominent feature of this apartment are the 8 foot tall columns that support a huge beam – a classic element that is both vertical and horizontal, stretching from floor to ceiling, dividing the 3000 sq. ft. space, and making it look even larger than it already is.
The original space was a commercial loft with historic front and back industrial windows, that bring in light and views into the apartment. The new layout of the space is based on three freestanding volumes that define the different areas;
The first volume is a large aluminum bookcase that separates the living, dining and kitchen areas from the study. It was designed to hold books and the owner's collection of traditional Korean trunks;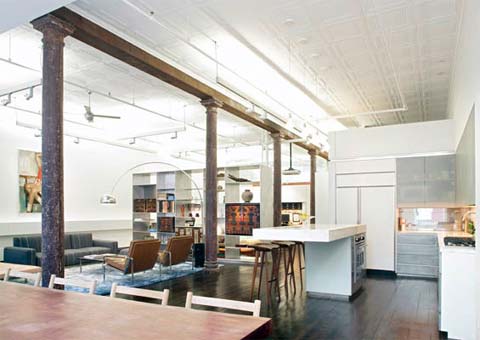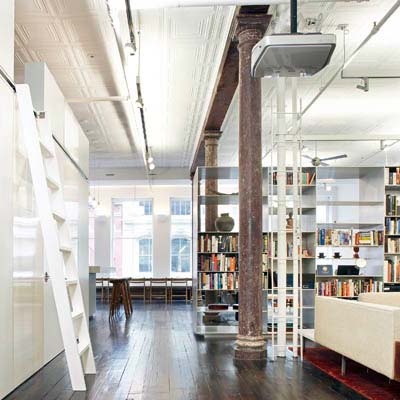 the second volume contains a built in desk area facing the study and a closet on the other side. Two hidden doors allow the corridor between this volume and the third volume, the walk in closet, to be closed off.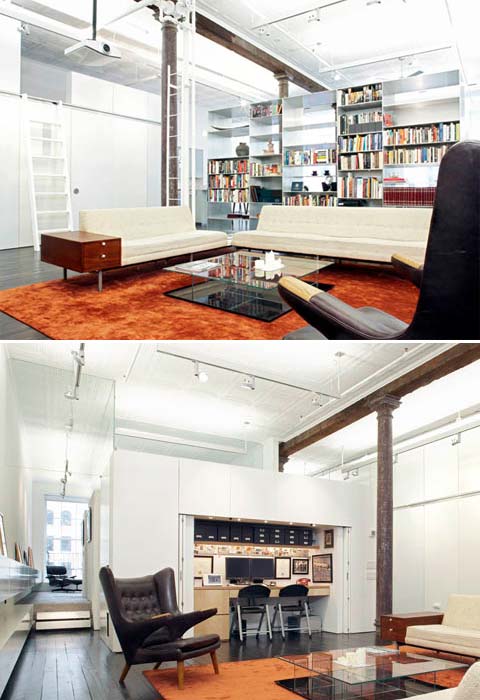 Raised on a rough stone platform is the third volume containing the master bedroom and bathroom.
This area is flexible and adjustable where the master bedroom can be separated into two bedrooms using a full height sliding wall; the teak slat wall headboard features bright orange lacquer shelves that can be inserted into the slats and rearranged as needed – What a wonderful idea! – and the master bath with its large convertible tub/shower, where a teak slat floor can be removed to reveal a large soaking bathtub.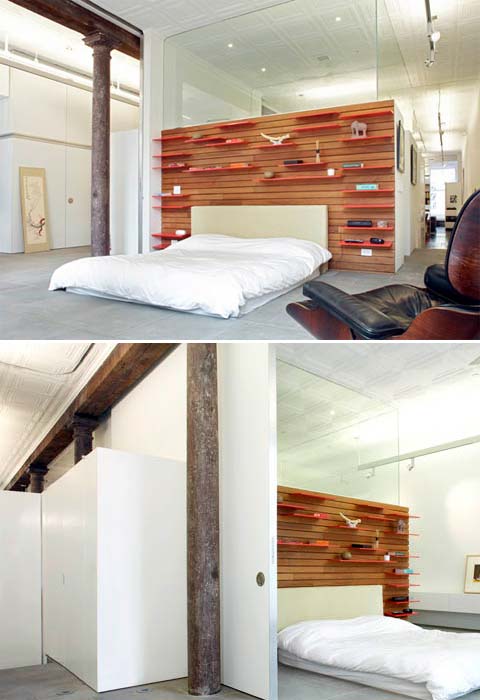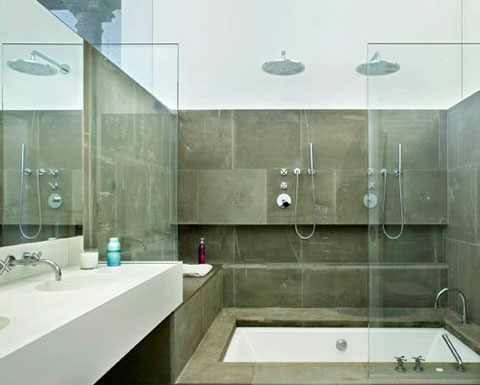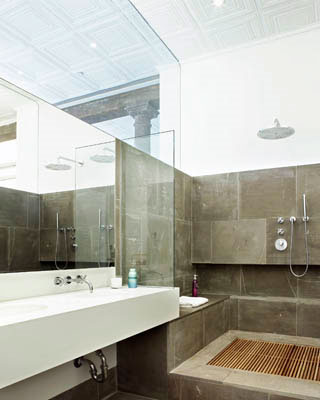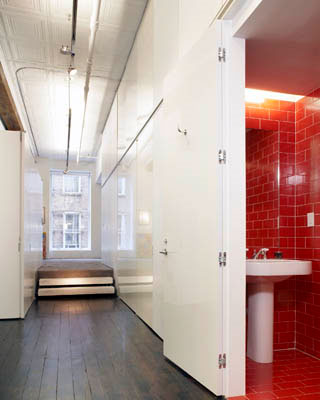 The dining room table is a single, 19′ long and 48" wide, slice of Mokore, which was delivered with a crane and sits on two custom made blackened steel supports. It runs the length of the east facing windows and can seat up to 20 people – perfect for parties and entertaining.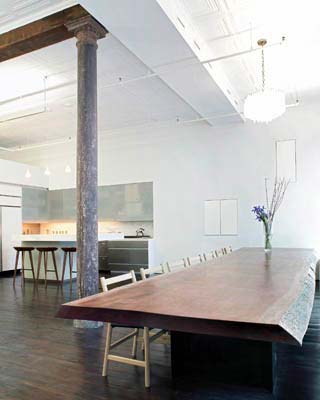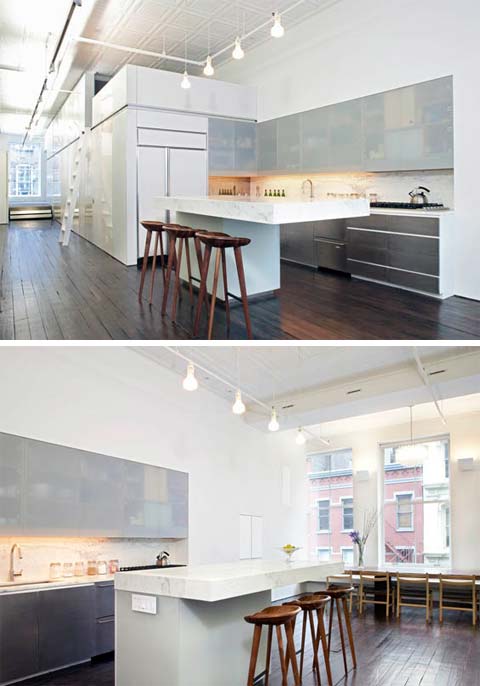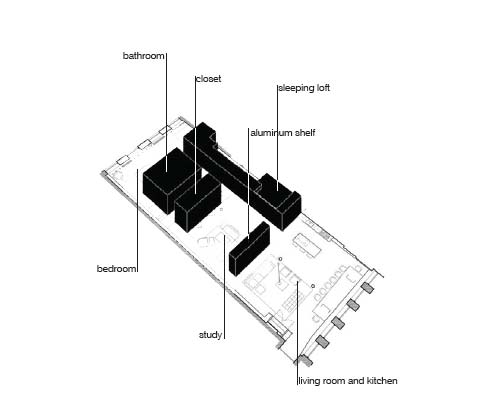 * More info at Slade Architecture