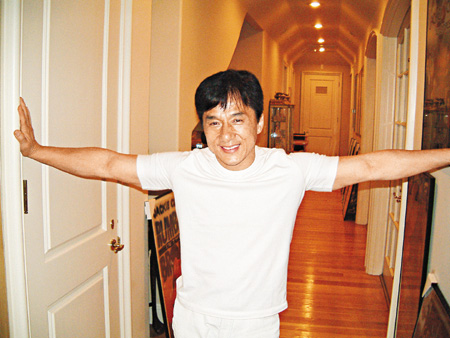 Do you have a spare $6.7 million? Well if you do, read this!
Film star, movie director and businessman Jackie Chan has put his Beverly Hills, Calif., home on the market for $6.7 million.
Chan, who stars in the upcoming movie The Myth, plans to make his base in China, where he manufactures motorcycles and manages several businesses, according to Curtis Wong, a longtime friend and one of Chan's business partners.
Wong said Chan has a home in Hong Kong and other properties in China.
The actor's 7,600-square-foot Los Angeles home has five bedrooms, 5.5 bathrooms and three fireplaces, the Los Angeles Times reported Saturday
The dining room has a hand-painted ceiling and there is a gym that opens onto the backyard, a pool and a spa.