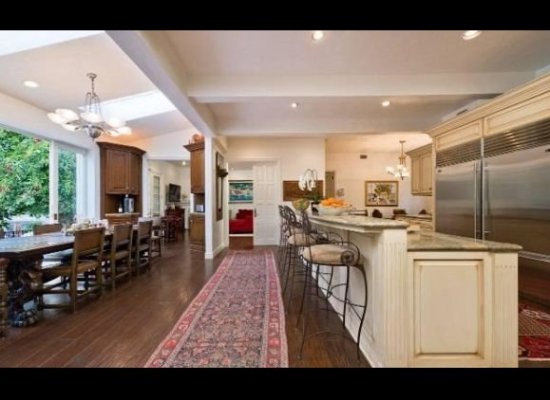 arnold Schwarzenegger and Maria Shriver's former mansion is for sale, listed at $23.5 million. The house was built in 1982, and the couple called it home from 1986 through 2004. In 1991, Mildred Patricia Baena, Schwarzenegger's alleged mistress and mother to his love child was hired as housekeeper to the property. E! News
reports
this is "the mansion where Schwarzenegger started his affair."
The
Will Rogers Park
- adjacent equestrian estate sits on nearly two acres of lush grounds and features seven bedrooms. According to the
LA Times
, the Schwarzenegger-Shriver family
sold
the property in 2004 to pro-golfer Denis Watson and his wife, attorney Susan Loggans. Watson won three major championships during the first year of his PGA career.