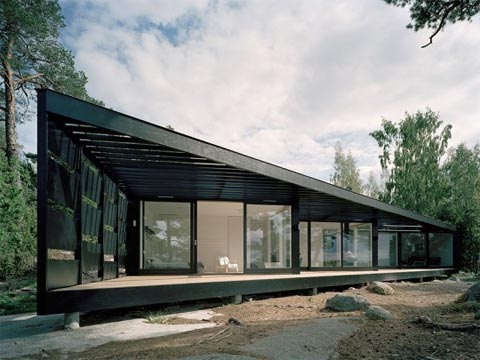 This beautiful modern architecture house design depicts a summer house in the Stockholm Archipelago by Tham & Videgard Hansson Arkitekter (TVH). It is a light-weight building made out of wood and glass, where the horizontal black exterior relates to the vertical of tall grown pine trees and the layout of the plan itself is generated by the specifics of the amazing archipelago site.
This minimalistic modern architecture house design has been placed on a flat surface between two mountain rocks while enjoying both the sun in the south and the sea in the west.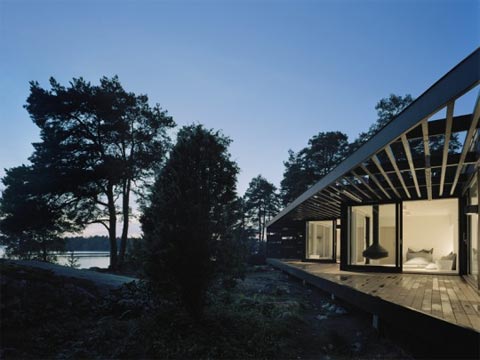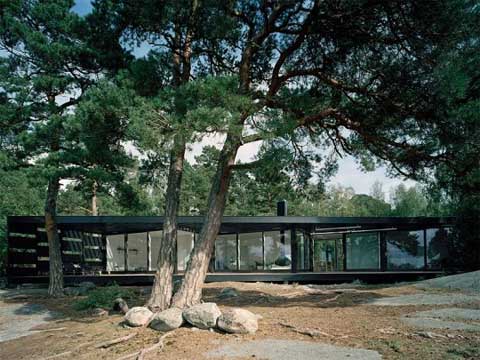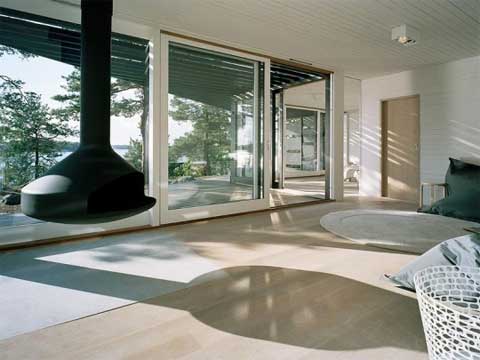 The house is organized in layers, with the small rooms located in the back while the rest of the house expands in relation to the wooden deck standing out as an open platform crisscrossed by sliding glass, letting the outside-in. The zig-zag layout also provides several outside places offering shelter from the strong archipelago winds.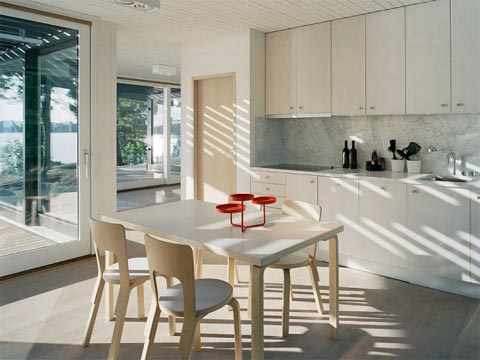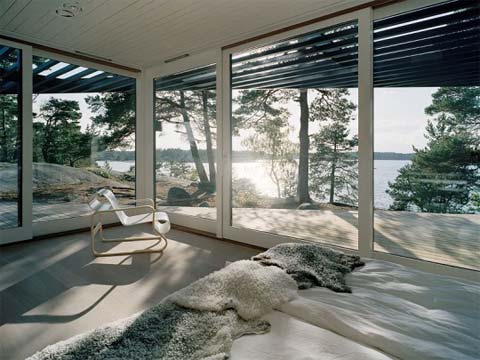 TVH created the perfect summer home for a northern getaway – Modern architecture at its best.
TVH, founded by Bolle Tham & Martin Videgard Hansson, works in the wild field of contemporary architecture, planning and interior design for private, corporate and public clients.