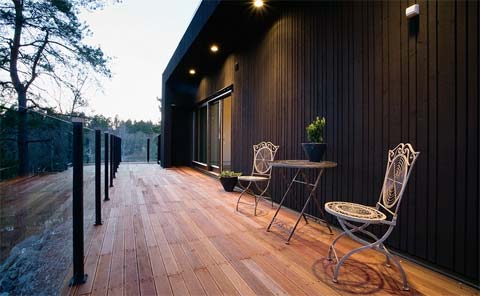 This beautiful house is situated on the private island Djurlingsö in the heart of the Stockholm archipelago. It is an ideal hideaway prefabricated by 'Next House', a Swedish company that manufactures catalog-order
prefab homes
in collaboration with different architects.
The house is based on the L-model from the Thea Collection; it was designed for a couple without children and has a total floor space of 1,765 sq. ft. with a beach house, a pool and a floating sauna.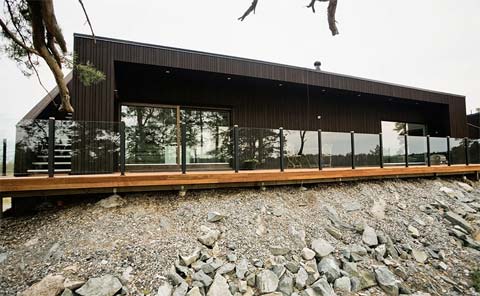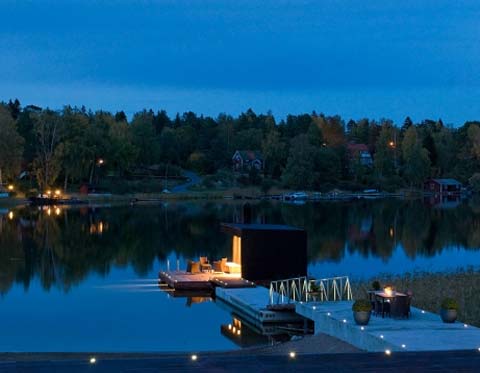 The rectangular structure includes a living space with a chimney, a bathroom, kitchen and four bedrooms, an exterior wood walkway with a glassed screen and a small open-air roof terrace.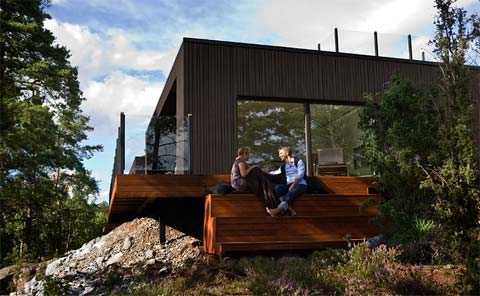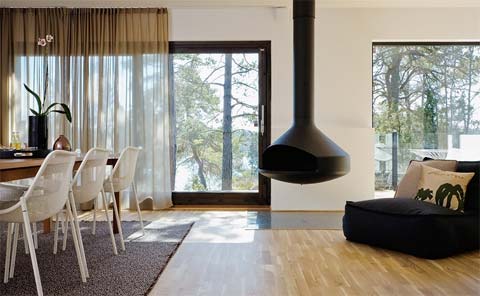 The main prefabricated parts of this lovely house are its pre-cut wood panels, built-in closets, kitchen and bathroom.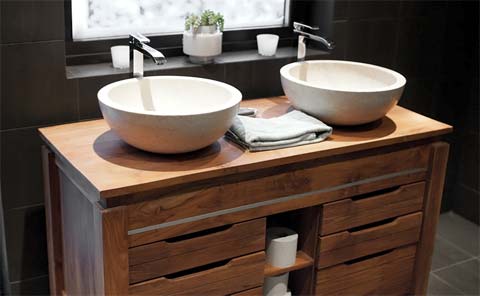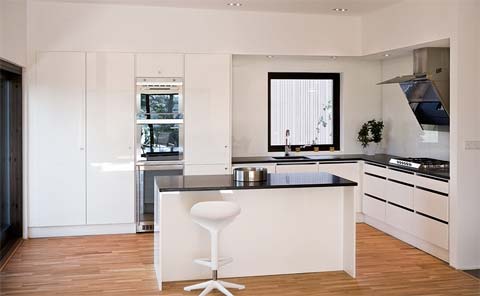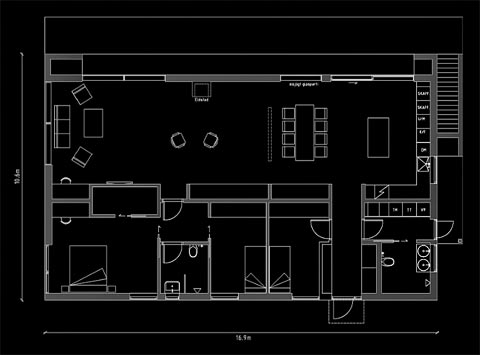 Link