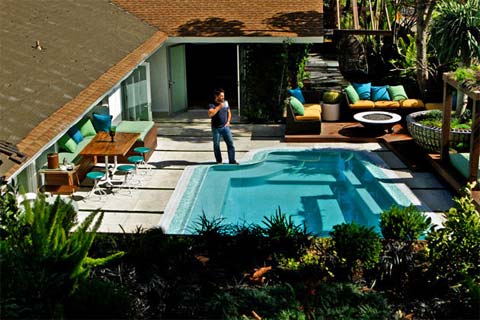 Australian horticulturalist and award-winning landscape designer, Jamie Durie turned his Los-Angeles backyard into a dreamy retreat with a contemporary touch. He created several distinct outdoor rooms for entertaining, dining, sleeping and bathing, surrounding a 12-by-30-foot swimming pool.
This beautiful outdoor space features a lounging area arranged on decks, a fire bowl, two siesta-inspiring pavilions with canvas Roman shades that can open or close as the sun moves across the sky, and an open timber-framed dining pavilion with a rooftop deck/garden above and a barbecue.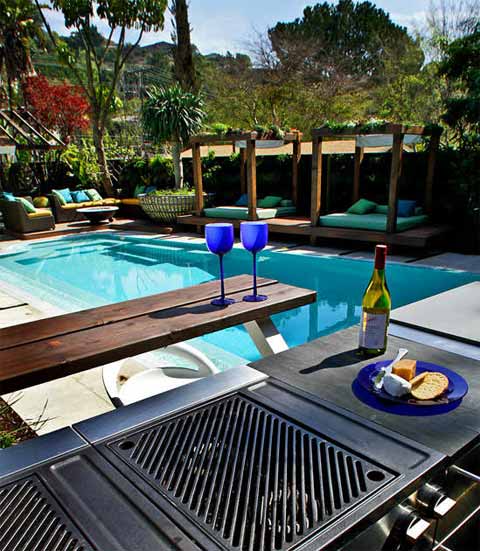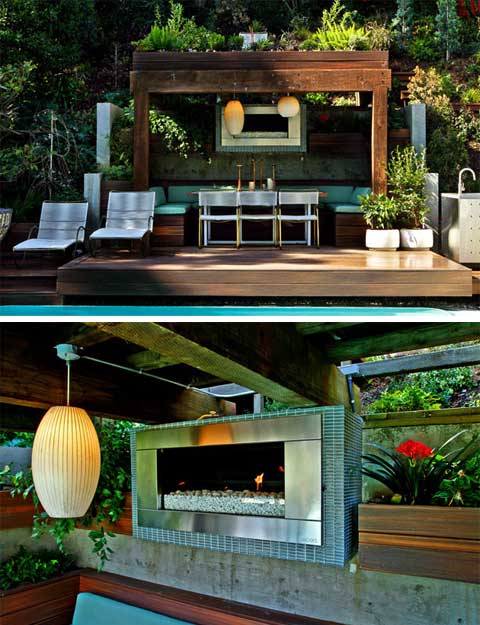 Here are a couple of Durie's outdoor design projects, which really caught my eye; a colorful geometric retreat, a private Bondi courtyard, and a marvelous hanging lounging spot.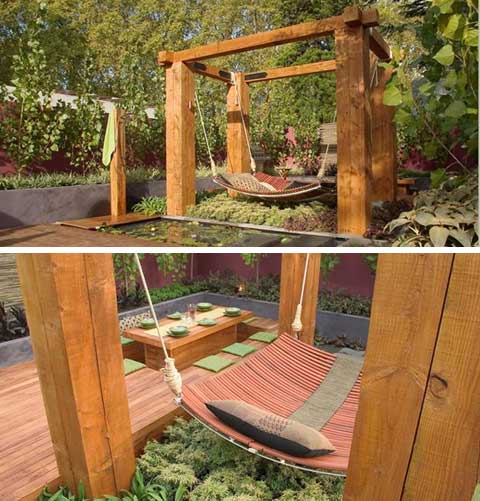 * More info at LATimes