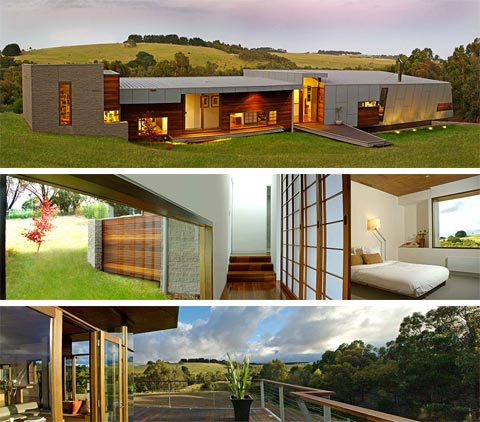 This modern house sits in a rural site that slopes south to north in Victoria, Australia. The owner wanted a family home that will engage with the environment, while remaining protected and secure – a house that will feel warm and sheltered in winter, while also open and light filled through summer. The result – a beautiful, contemporary home that stretches out to its gorgeous surroundings.
Rather than creating a flat area to build upon, the lightweight structure is both nestled into the existing topography and floating above it, wrapping around the sites contours and opening to natural ground level at various access points.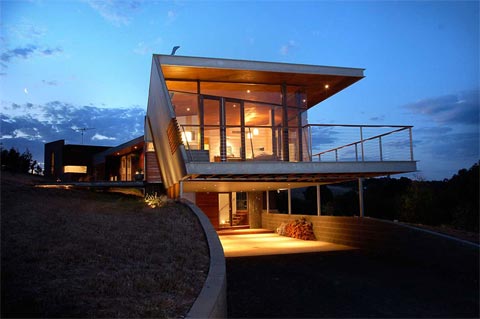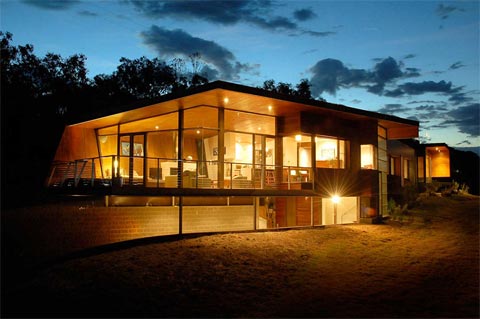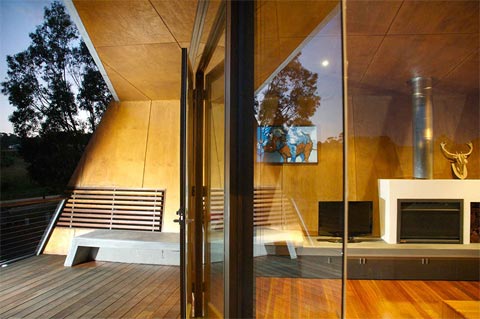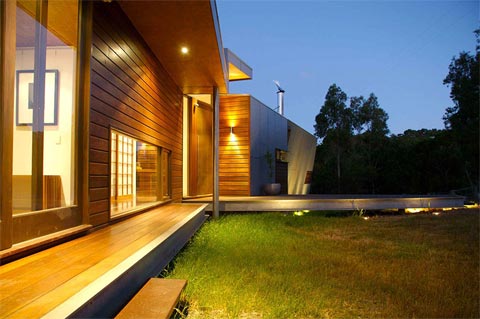 The house is divided into public and private area, featuring an open plan living, dining and kitchen space, gallery and master bedroom with floor-to-ceiling glazing, opening up to decking and natural scenery.
One of the most prominent Japanese elements embedded in the design of this house are the Shoji screens, that allow the central bedrooms to open to the gallery space, running alongside a Japanese Garden.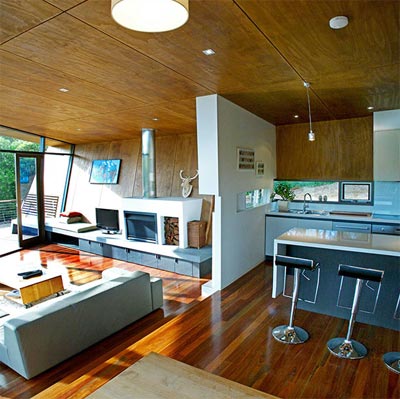 Chosen materials, like Spotted Gum Hardwood timber flooring, light Japanese Shoji Screens and Stained Pine Plywood ceiling panels, offer a range of colors and textures, creating a warm and intimate living environment.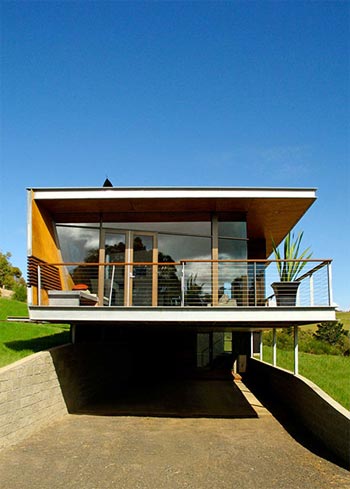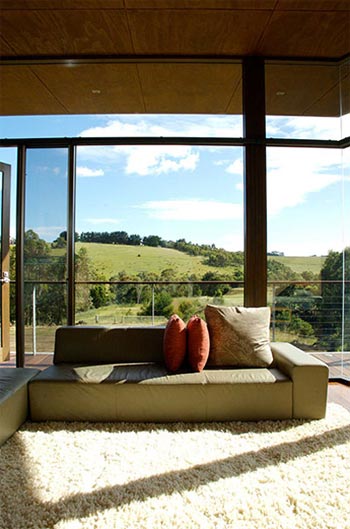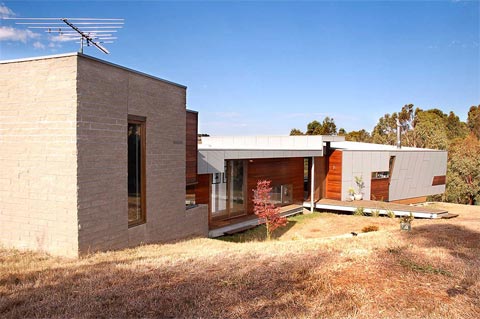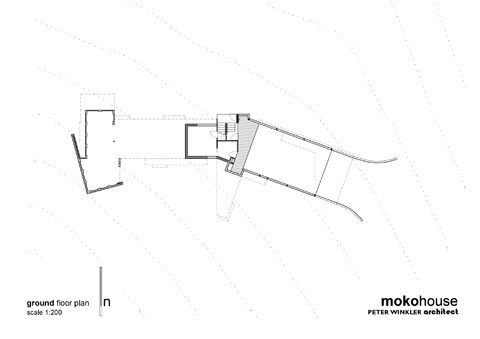 * More info at Peter Winkler Architects